A Humanist funeral celebrates life!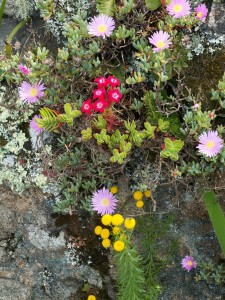 I can remember the first Humanist funeral I ever went to. There was such warmth and humanity. There was so much to share and celebrate. We discovered things we didn't know. We laughed and cried. We listened to my friend's favourite music and read out extracts from his favourite books. We learnt things about ourselves and about each other, too. A Humanist funeral celebrates life, so it's not surprising that many of us came away feeling nourished.
I'm a celebrant who can make a proper occasion out of a funeral. I have a strong sense of the power of words and what the human voice can do. But what motivates me goes far beyond that. I feel profoundly connected to human beings. I care how we treat one another. I care about the quality of our lives. A funeral isn't just about the end of a life, it's about the legacy we've been left. It's about how that person has helped to shape us. If we are the sum total of our lives, we must surely be, in part, the sum total of everyone we have ever met.
I have been working as a funeral celebrant since December 2011. I see my role very much as a facilitator. Too many people feel pushed into the 'flat-pack' funeral. Whatever you want, I will do my utmost to support you and help make it happen.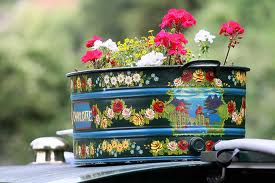 There are no rules
As well as conducting ceremonies in crematoria and cemeteries, I have held them in natural burial grounds, hotels, pubs, village halls, people's back gardens and even in their sitting rooms. I once conducted a memorial on a narrow boat – a delightful and unforgettable morning with coffee and cake.
There are so many options these days. The natural burial movement is flourishing. There are also less expensive alternatives to the high street funeral director. I recommend The Good Funeral Guide for those who want to plan ahead. You'll find just about everything you need to know from their website.
Things are changing. People are more likely to talk about the kind of funeral they want and more people want to play a really positive and active role in honouring those wishes. Planning a funeral can be a creative and even an enjoyable experience. Final Fling is a really good place to start.
Here are some more useful links you might like to explore:
Westmill Woodand Burial Ground
Fairspear Natural Burial Ground
For people aged 16 – 30 

Let's Talk About Loss

offers a safe space to talk about how you feel
And finally…
I was runner-up 'Cel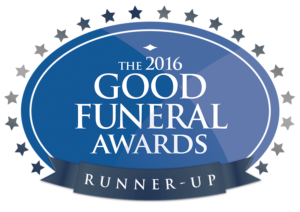 ebrant of the Year' for 2016's Good Funeral Awards. It's hotly contested so I felt chuffed and very privileged to be in the company of so many excellent celebrants. Thank you to those who were kind enough to put me forward me in the first place and thank you to everyone who supported the nomination.