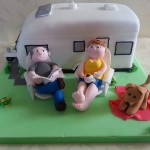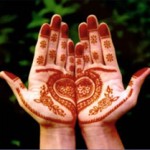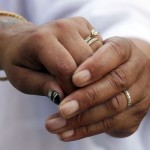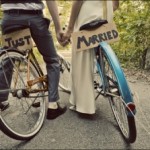 There are as many different kinds of weddings as there are people. My favourite ones are the quirky ones. Weddings, that is. Though I do like quirky people!
The thing I love most about Humanist weddings – and all Humanist ceremonies really – is that there are no rules.  If you want a troop of Morris dancers or a ukulele band, you can have them. You can write your own vows and you can choose your own rituals.
Some people prefer something more traditional and discrete, of course. Small and simple? Quiet and low-key? Whatever you choose, it's my job to work with you to make sure the ceremony is just right for you.
If you have children – or grandchildren – you might want to involve them, too. I'm not averse to pets being involved, either. In fact, one wedding I did had two chief bridesmaids – the couple's daughter and the family dog!
Getting married is a huge decision, isn't it? When you make vows to the person you love, you're doing it for life. Each person is unique. It's important to respect each other's individuality.  Equality in a relationship is a hard thing to accomplish, but for a relationship to survive and flourish, it's absolutely vital. As the years go on, you will both grow and change in different ways. Life can be pretty bumpy sometimes. You'll need to be able to support each other through hardship as well as share the good times. I would never presume to write anybody's vows. The promises you make to each other are special and personal. A Humanist ceremony will always reflect who you are. It will never seek to impose anything on you.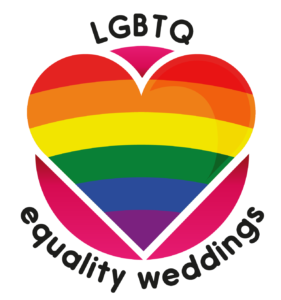 I am hoping that Humanist marriages will soon be legally recognised in England and Wales to bring us in line with Scotland, Northern Ireland and Jersey. Well done Jersey for finally recognising same-sex marriages, by the way!
For those who want to go down the legal route
Whilst English and Welsh couples wait for Humanist weddings to be recognised, the following options are available :
You can do the 'legal bit' at a Registration or Register Office before or after the Humanist ceremony.
You can book a celebrant in Scotland, Northern Ireland, the Republic of Ireland or Jersey and have your complete ceremony there.
You can book the English or Welsh celebrant of your choice and visit Scotland, Northern Ireland, the Republic of Ireland or Jersey for your complete ceremony.
All the couples who have booked me have chosen the first option, which is hardly surprising, because it's the cheapest.
These are Oxfordshire's current charges for Registration/Register Office marriages:
Register Office Statutory Civil Marriage/Partnership (Tuesday only – available in Oxford only)  £50
Abingdon, Banbury, Bicester, Didcot, Henley, Oxford and Witney (Monday – Saturday)             £275
Wheatley (first Saturday of every month)                                                                                     £275
As you can see, there is a huge difference in pricing and it is never clear why they charge so much for some venues and substantially less for Oxford on a Tuesday. If cost is an issue, my advice would be to ask firmly for the bare minimum ceremony and to plan well ahead, too.
The prices bump up even further if you opt for a legal ceremony at an 'approved venue'. Looking at Oxfordshire's website, it appears that a 'flat-pack' ceremony is what is being offered. It has a strict format with only room for slight variation and it has none of the creativity, warmth and uniqueness that Humanist ceremonies are known for. For this, you will be expected to pay:
Monday – Thursday £495
Friday and Saturday £545
Sunday and Bank Holidays £610
Choosing a celebrant
You don't know me and I don't know you.  It's probably a good idea if we talk on the phone or meet up for a no-obligation chat before you decide whether you'd like to book me.  If you contact me by email, please let me know what date you are considering.
All the planning can be done by email, phone and skype as well as face to face meetings. You'll have plenty of opportunity to see the script and there will be a presentation copy for you afterwards.