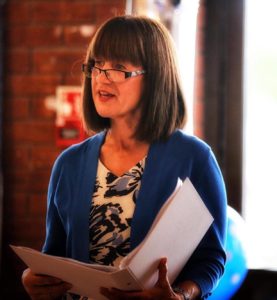 Welcome! Thank you for visiting my website!
My name is Wendy and I have been an accredited celebrant with Humanists UK for many years, delivering  non-religious naming, wedding, and funeral ceremonies in and around the West Midlands.
Like many of us I've been a Humanist long before I discovered what the word Humanist meant. Put simply it is a life stance that acknowledges we can live a good, positive, ethical life without religion or supernatural beliefs. As part of that, I feel it is a true privilege for me to be able to work with people who are non religious or where religion is not important, to enable them to mark some of the most important events of their lives.
When arranging a Humanist celebration of a new life, a life lived or a new life for two people in love, it is vital that you choose the right celebrant for you. You will find some more information on the following pages, and do get in touch if there's anything more I can tell you – with no obligation or pressure.
It would be great to hear from you.