Andy Ison – Humanist and Non-religious Ceremonies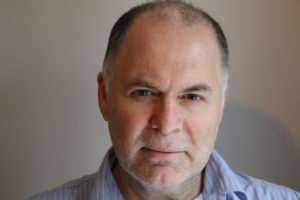 I live in Knaresborough and, as a celebrant with Humanists UK, I work throughout Yorkshire and I am happy to travel across the north of England and further afield. Meeting people at important moments in life, creating and leading ceremonies that really matter, is a wonderful privilege. As human beings we have a need to gather for these events, sharing our hopes and needs, sorrow and joy, in ways that are honest and genuine. Humanists ceremonies are wonderful occasions, creative and life-giving encounters that allow us to express ourselves in ways that truly reflect our values.
Our ceremonies can be celebrated anywhere to suit your needs. There are no set rules or structures so they can be rich and varied in their words and symbols. Together, we can create personal and meaningful ceremonies, gatherings that are supportive and uplifting, quiet and reflective, emotional and funny, memorable occasions which touch the lives of all who attend.
For more information, please use the tabs above or get in touch:
07522 553491
andrew.ison@humanistceremonies.org.uk  
DETAILS REGARDING COVID-19 
I have been fit and well throughout the current situation and have shown no symptoms of Covid-19.
Funerals
The Government's recent guidance indicates that funerals should only be attended by small gatherings of people, usually only immediate family. No one who shows symptoms or who is isolating or shielding should attend. The guidance does vary between different councils, though, but Funeral Directors are able to indicate the particular restrictions that apply.
Arranging ceremonies

In the current crisis, it is not possible to meet up in person because of the social distancing measures that apply. The best way to proceed is to use technology to talk and to share ideas, something which often has to happen when people are at a distance. I have worked this way on many occasions and it works well so that, together, we can still create meaningful ceremonies.
Contact usually begins with a phone call where I can introduce myself, discuss practical issues and arrange a longer meeting. Information and ideas can be shared either by phone, email or video links, like Skype, Zoom and Google Meet.
As the ceremony takes shape, I will share draft versions with you so that changes and additions can be made. We will work together so that the ceremony is just what you want. I will share a formal copy of the ceremony with you by email and also bring a printed copy on the day.
The Ceremony

It will be my privilege to lead the ceremony on the day. This will be done in line with the guidelines for the particular crematorium, cemetery or burial ground, so that social distancing rules will have to be observed.
 For those who cannot attend
Not being able to attend funerals is one of the saddest and most difficult aspects of the current crisis. In doing the best we can to help, there are a number of things that might be done.
Sharing the ceremony – The formal copy of the ceremony can be emailed to those who cannot attend the ceremony. In this way, they can have a record of it but also, if they wish, they can follow the ceremony on the day, wherever they are in the world.
Video links and webcasts – Most chapels and crematoria can broadcast by video so that people can access the live streaming of the ceremony. This has been a great help and a source of real comfort for many people.
Online Ceremonies – If you prefer, a simple funeral ceremony could be followed by an online broadcast, a gathering on Skype or Zoom, where we use some or all of the ceremony and add in tributes and thoughts from others who could not attend. This take some planning but can be a good way to help people say goodbye.
Other Gatherings – Many families are hoping to hold a ceremony at a later date as a way of celebrating the life of the loved one who has died. These will be similar to memorial ceremonies, tributes that can be held anywhere and at suitable times, allowing people to gather, to share their thoughts, to support each other and to celebrate life. These ceremonies can take any form that suits you so please contact me if you would like to discuss and plan things.
The Humanists UK Network
There is always a concern that, in these challenging times, something might happen that affects the ceremony. The most obvious problem is if I were to become ill ahead of the ceremony. In this situation, we are lucky to have a strong and experienced team of celebrants who support each other, and one of them would stand in on the day, delivering the ceremony as you requested.
If you have any questions on this or any other matters, please contact meat all please don't hesitate to contact me.
07522 553491
andrew.ison@humanistceremonies.org.uk