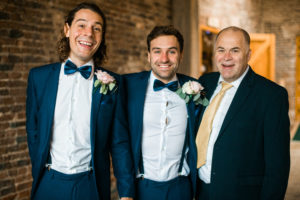 WHERE AND WHEN TO DO IT?
Many thousands of Humanist ceremonies have been celebrated and a huge range of venues have been used. Some couples are conservative, some get quite adventurous. Some people go for the big venues, some prefer to go for intimate settings. Some go indoors, some brave the outdoors. Wherever and whenever you want your ceremony to be held, I can fit in although, if you are going to be especially creative, you might just want to check things through first!
Hotels, pubs, stately homes, your own home, the family garden, barns, camp sites, sports grounds, forests, hills, lake sides, the seaside, mountains, muddy fields or any number of places can be great places for a ceremony. Be comfortable in choosing places that fit with your plans and help you to create the ceremony you want. It helps to think of the practicalities, though, so do think of who is coming and what their needs might be, too, and remember to have a back up if you are going for the outdoors.
PEOPLE: HELPING ON THE DAY
For such a special and important ceremony, you will almost certainly want to have things for some special people to do. People will want to show their love and support so they are usually delighted to be asked to help in some way.
There are many traditional roles to offer, such as Chief Bridesmaid and Bridesmaids, Best Man and Ushers, Ring Bearers – and, very often, the Bride's father, mother or another relative accompanies her into the ceremony. You are free to do what you choose in terms of roles and how many people you include, of course.
The ceremony is enriched when family and friends get involved in other ways. Using the creative talents of people you know is a wonderful way for them to share their love with you. Singers and musicians might perform or even write pieces for the ceremony. Others might be good writers and speakers so they could prepare and share something – or read something you choose. Older relatives or young children might be given simple roles that allow them to participate, bringing forward a flower or lighting a candle.
And every guest at the ceremony is there because they are special to you and have been a part of your life in some way. They are there to support you, to celebrate with you and to witness the commitment you make to each other. They can be asked to share in the ceremony through a procession or reading or even singing together. The most ordinary things can be transformed into special moments because they are sharing in your ceremony.
WHAT TO SAY?
Weddings and Partnerships allow the use of some beautiful words. People have written about love and commitment for a very long time and some wonderful writing has resulted so that a wide range of texts are available. The same is true of the vows that people make to each other on the day. You will have so much choice, it can be a bit overwhelming but I have a wide range of materials and there will be something that works for you.
If you prefer, though, you might feel brave enough to write your own words, your own vows. You don't have to, of course, but if you have that ability and the desire to do it, sharing your own words is a most powerful way of showing your love and sharing your commitment to each other.
WHAT TO DO?
There are many symbolic actions and gestures within a ceremony, with the importance of colours, clothes, materials, and rings, all taking on great power through their careful choice. Most couples use the traditional symbols, especially the exchange of rings, in their ceremony but there are many other gestures and objects that can be used. we can discuss them in the planning but here are a few things people do:
Ring Warming
Hand-fasting
Burning your Fears
Jumping the Broom
Sharing the Loving Cup
The Marriage Library
Masel Tov – Breaking Glass
Sand Ceremony
The Lighting of Candles
Rose Ceremony
THE CIVIL SIDE: REGISTERING YOUR MARRIAGE 
In England and Wales, Humanist weddings are not recognised as legally valid ceremonies. This means that, to be officially recognised as a married couple, it is necessary to go through a civil ceremony in the presence of a registrar. Most couples go through this beforehand but there is no requirement to do so and some people actually just have the Humanist wedding without getting legally married.
The usual option is to go through the simple registry office option and then to see the Humanist Ceremony as their proper wedding where they make their public vows in the presence of family and friends. This becomes the moment of marriage – and their wedding anniversary.
The Registry Office ceremony can become a little more formal as a way to include people, especially older relatives, who might have difficulties attending the venue or getting through the full wedding day.
It is sometimes possible for us to work alongside Registrars so that both parts of the ceremony take place together. This would need to be discussed and arranged carefully but, if you are interested in this, please do ask.