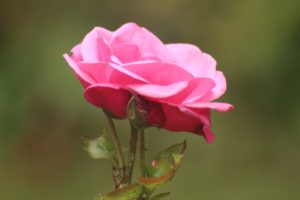 WEDDINGS AND PARTNERSHIPS
Hello and thank you for being here. I hope you will find what you are looking for so that we can work together to create something wonderful for your special day. Whether you are planning a wedding, a partnership, renewal of vows or anniversary, Humanist ceremonies are personal, friendly and flexible events that allow you to create the most personal expressions of your love and commitment.
Building your wedding ceremony is a partnership in itself. Weddings are beautiful occasions, powerful expressions of thanks and hope, bringing together the past and the future. They take time and make demands on everybody because they matter so much. In these moments, we celebrate all that has been, all that has brought you to this day. And we also look forward in hope to all that can be, all that will be, as you commit your lives to each other. This will be a moment to cherish for all time.
You will want everything to be perfect on your special day and the ceremony stands at the heart of it. You have already done so much in finding a venue, thinking about flowers and colours, menus and music, so you will want the ceremony to be a fitting part of your celebration. So, whether you want things to be formal or relaxed, reflective or explosive, gentle or dynamic, we can create the unique ceremony to suit you.
On the other tabs, you will find some of the practical things you might want to consider. I am an experienced celebrant and I have led a wide-range of ceremonies but one thing to be sure of is that your ceremony will be unique and special.
If you would like me to be a part of the celebration, please get in touch – and good luck with everything!
No two ceremonies are exactly the same but, if you want a brief guide in terms of structure, here is the sort of things many people follow.
Gathering Music
The Bride's Entrance – and sometimes there is the Groom's Entrance
The Welcome
A brief guide to the ceremony and why a Humanist celebration
Readings or Reflections – Poetry or prose, often read by family and friends
Sharing your story – How you got here
Music
YOUR COMMITMENT
The Making of Vows
The Exchange of Rings and other symbolic gestures
Signing your Certificate
THE PROCLAMATION
Music and the Procession
This is only an outline of what might be done and nothing is fixed. Together, we can prepare things exactly as you want so this is very much a starting point.
CREATING YOUR CEREMONY
If you would like me to work with you, this is a general outline of how things are structured.
Please contact me by phone, text or email to check my availability for your chosen date.
The First Meeting – FREE: It is important that everything feels right before we commit to working together so I always have an initial meeting or discussion to share ideas and information. It is best to meet face-to-face but, if not, we can always talk over Zoom or Skype. You are under no obligation to choose me, of course, but hopefully you will feel comfortable and we can then we can begin the planning.
Confirmation: After the meeting, you will have the chance to chat things over and then you can let me know if you want to book me. At that point we would sign a contract and there would be a deposit to secure my services for the chosen date.
The Planning: Depending on time and the distances involved, we would work together to share ideas and plan the ceremony. Hopefully, we would be able to meet up at least once and, maybe, a couple of times to get to know each other and decide how much of your story you want to share – and how to do it. These meetings are all part of the service. I will be as flexible and available as I possibly can be for these meetings.
Preparing the Ceremony: A lot of what I do during this process is to write and share drafts of the ceremony. I send these through to you for changes and additions to be made as you are comfortable. Sometimes this happens quite smoothly and sometimes it takes longer but it is all within the service. If you change your minds, introduce new ideas, invite new people to be involved – all of that is fine just so we can create something you are totally happy with. I can share lots of readings, music, poems and symbols to help this process.  
The Rehearsal: If possible, it is a great to have a rehearsal with the couple and as many key people as possible. This is usually in the days immediately before the ceremony but can be done earlier than that as a way to check timings and practical things. It also gives you a chance to get a feel for the flow of the ceremony, the moving and the speaking. It can help with nerves, too.
Leading the Ceremony: On the day, it will be my privilege to lead your ceremony in the way we have agreed. I will arrive early to talk with the organiser and staff, check the equipment and other matters.
I will also work with people who have a role in the ceremony and, if needed, I will step in to cover for anyone.
I will also help out with any announcements and organisational matters to ensure the smooth running of the day. And I will take responsibility for making sure guests are settled and comfortable within the room/venue for the ceremony.
And, of course, I will lead the ceremony itself after which I will stay around for a while before leaving you to your celebrations. I will also leave a Presentation copy of the whole ceremony with you. I can also provide a personal Humanist Marriage Certificate if you would like one.