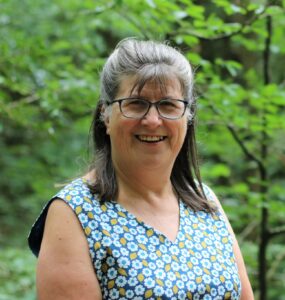 I am a celebrant based in Cornwall UK and conduct namings, weddings and funerals anywhere in Cornwall or Devon. I will consider other locations by request.
My Background
I worked in Social Services for over 35 years, initially as a carer, then later as a Social Worker working mainly with older people, people with disabilities and their families.
I always yearned to live in Cornwall and over 10 years ago moved to this very special place from Shropshire with my husband. Our two sons soon followed us and we are now fortunate to live close to them, their wives and our grandchildren – something for which I will always be thankful for.
I have been a Humanist since my early twenties, but didn't really know that my beliefs had a name, or that there was an organisation called The British Humanist Association, its discovery was a revelation to me a couple of years ago.  
I retired from Social Work in 2015 and decided to explore becoming a celebrant, it is quite simply, the nicest job I have ever had.
Other interests
I am fortunate to be able to spend precious time with my grandchildren.
I appreciate the beauty of the Cornish landscape and environment and love spending time in my garden with my dog Oscar. I also enjoy knitting and reading.
As a Celebrant
I consider being a celebrant a privilege. It is an honour to be invited to meet such a vast range of people at such a personal time, helping and guiding them to create a unique, none religious ceremony that is just right for them.
Please contact me if you want any further information.
Contact details
I can be contacted on Telephone 07465 298334 or by e-mail on kim.baker@humanistceremonies.org.uk
Where I work
I work mainly in Cornwall and Devon,  but I will consider travelling further afield – please contact me to discuss.