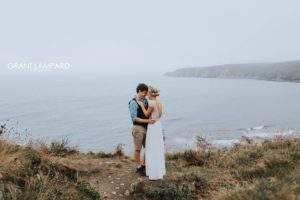 What is a humanist wedding?
A humanist wedding is a non-religious marriage ceremony. This means that the marriage will need to be formally registered at a register office (either before or after the humanist ceremony – but not necessarily on the same day). People often refer to their humanist ceremony as their "real wedding". It offers an alternative for people who do not have a religious faith but want something more personal than a Register Office wedding. The ceremony can take place wherever and whenever you want.  It is uniquely created with, and for you.
What will the ceremony include?
You will decide what the ceremony will include, I can give you help and guidance with this as necessary. You may want particular music played, there may be readings or poems that you want to include, and have people in mind to be involved. You may want to exchange rings (this doesn't have to be done at the Register Office), and include other gestures or actions like hand fasting or lighting candles. You can decide how much, or little, you want to say yourselves. I will be guided by you.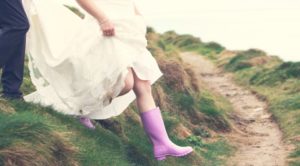 "Kim has a lovely gentle manner that makes everyone feel comfortable and at ease"
"Kim is a very calm person who showed great sensitivity during our wedding. Thank you so much"
and from a guest: "The ceremony was beautifully paced. It was clear that she had a real sense of knowing ..(the couple)..and engaging with everyone who attended, with lovely attention to detail"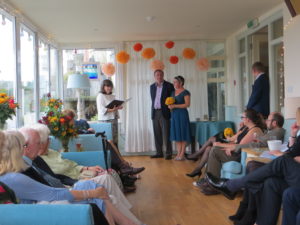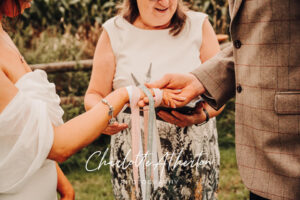 Fees
The fee (currently £550) would cover as much contact by phone, email, skype etc as is needed, the planning meeting, the rehearsal at the venue, the creation of the script and delivery of the ceremony on the wedding day. It also includes a presentation copy of the script for you.  If the venue is a long way from my base, I may need to add in travel expenses, but this this will be discussed and agreed with you prior to a booking being taken.
I will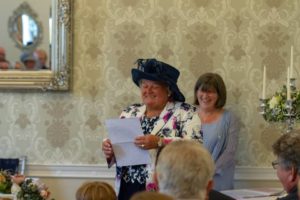 require a deposit of £150  so that your date can be reserved. The balance will be required when the final script is produced, usually no later than 4 weeks before  the wedding takes place.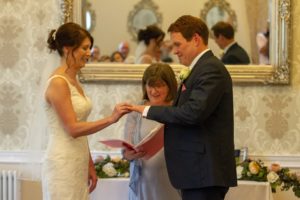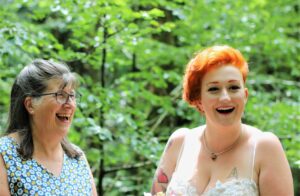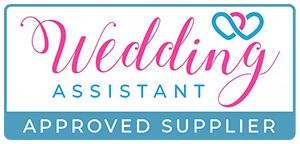 Please see gallery page for more photos
Great Photographers (I can recommend )
Charlotte Atherton: charlotteathertonphotography.com
Grant Lampard:   grantlampardphotography.com
Jenny Jordan:       www.jenniferjordan.co.uk