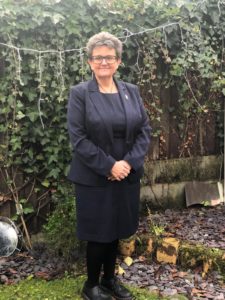 If you are holding the funeral in a crematorium or cemetery then you will be limited to time and myself or the funeral director can advise you on this.
This is the usual order of a humanist funeral ceremony but this is flexible and we can discuss this at a family meeting
Entrance and introductory music
Welcome words
Thoughts on life and death
Tributes (eulogy) from family and friends – if wanted
Tribute from celebrant – based on meeting family/friends
Readings of poetry and prose if wanted – by celebrant or family/friends
Reflection –a few moments for private thoughts (or prayer) about the person who has died, either in silence or with music
The committal – the formal farewell, when the curtains can be closed or the coffin is lowered, if wanted.
Closing words – including thanks on your behalf and information about any arrangements after the ceremony
Leaving and final music
Again, there are no rights or wrongs. Family and friends can be involved throughout, I can take the whole ceremony or we can share the service. I will always be on hand to take over if someone has planned to speak but does not feel able to on the day.
If you have decided that you would like to arrange a humanist funeral then either contact me direct or let the funeral service know. Once  a date for the funeral has been agreed then we can arrange to meet, usually at your home, so that we can discuss your thoughts and I can find out about the person who has died. It would be helpful if family and friends of the person who has died can prepare for this meeting and I have listed some things to think and talk about beforehand here. However, this is not necessary as we can talk though when we meet.