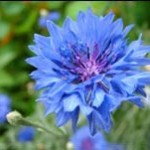 Namings are invariably a delight.  People who are not religious might just forgo the "Christening" or other baptismal ceremony.  But why not welcome your baby, child or adopted child into your family in your own way?  Expressing the love, responsibility and joy involved in raising children can be done in a variety of ways, discussed with and devised for you.  Having developed several additional possibilities, there are ways of involving the guide parents, family member and guests (especially the other children) that can make your day very special.
As an example of a "milestone" ceremony, I conducted a Coming of Age ceremony for an eighteen year old.  It was great to see the young man we had welcomed into the world getting established and moving into independence with the love and support of family and friends.  The "box of wishes" part of the ceremony was especially significant – and fun.
2020/ 2021 Update: Please note that I'm not taking Naming referrals for the foreseeable future, concentrating instead on funeral ceremonies.  My colleagues in Kent and around the country are available through the Celebrant Search on the Humanists UK website.