Now's the time to start thinking about your summer wedding (that's summer 2020) – January and February are usually when celebrants are booked for weddings, so please don't delay in making contact!  Most of us know another celebrant that we can pass on to you if we are not free on the date that you choose.
Winter weddings are also very lovely though and the alternative venues available are many, indoors or out, day or night!  Some of the nicest ceremonies I have done are in the couples home itself – maybe a marquee in the garden with live music and all the friends, family and neighbours come in and out as they please.  This is often for older couples who might not want to push the boat out (usually having been married before!).
For you, if you are having an exciting, full on, formal wedding in a fantastic venue with lots of organising and quite a bit of planning, there is a lot to think about!  I love to help with these because they are a tremendous effort to put together but the final effect is truly stunning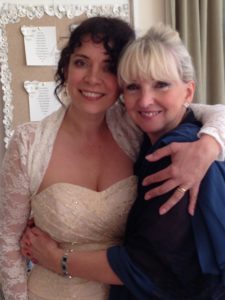 and very fulfilling too.
In the South East the choices are endless – you'll no doubt have done some research but I can help too, with suggestions of where to go and between us we can  construct the best day ever for you both.