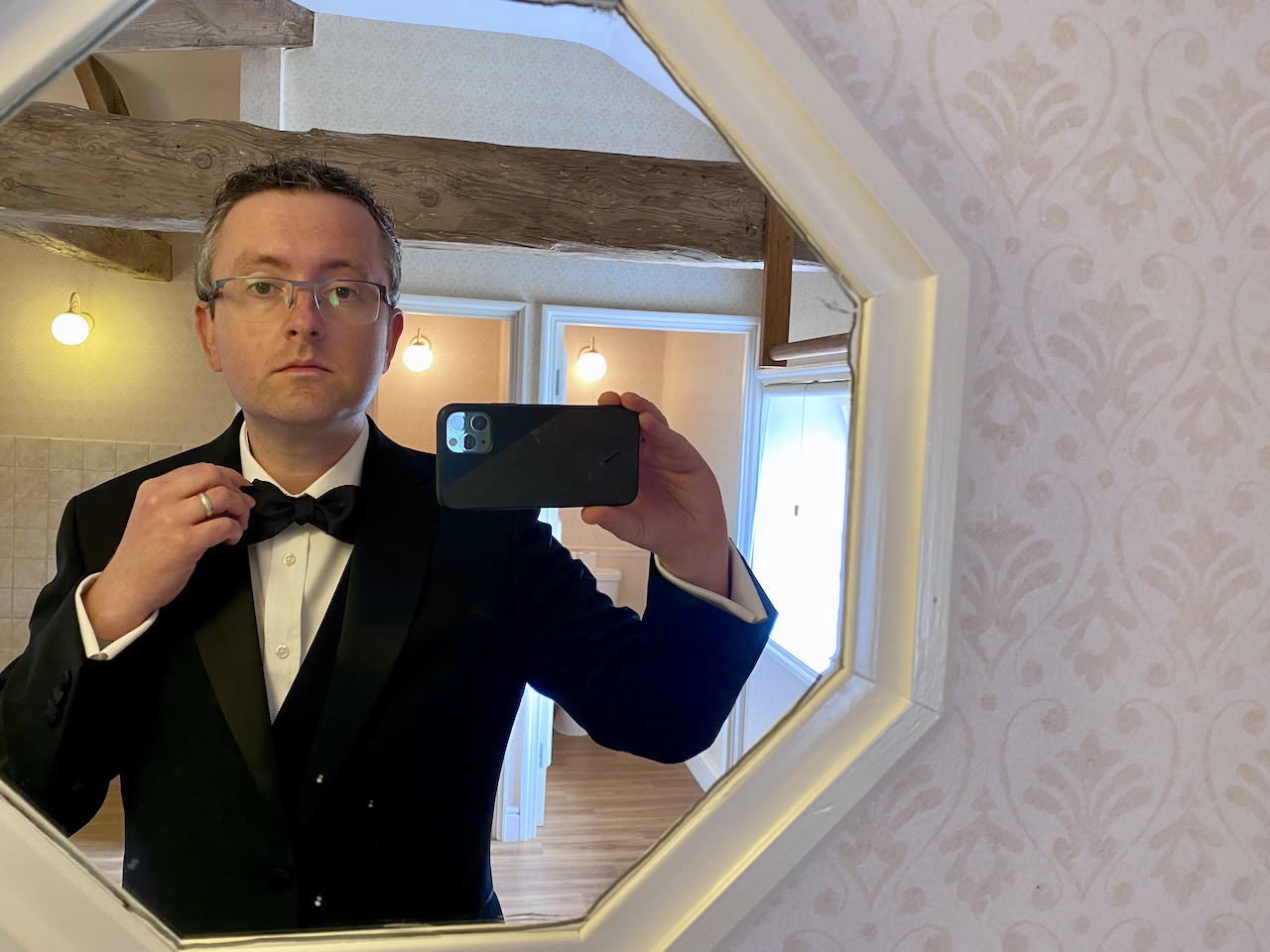 Like many of us, I've been a humanist since long before I discovered what the word humanist meant. Put simply, it's not only possible but essential to live a good, positive, ethical life without religion or supernatural beliefs. As part of that, it's a true privilege to be able to work with people to mark some of the the most important and joyful days of their lives.
Also like many celebrants, I divide my time between this and a few other things: I work with Outlandish, a cooperative making tech products for positive social change; I ran services at national charities supporting unpaid carers and promoting mental health; I am qualified as a youth and community worker and, like all men in their 40s, am recently more and more obsessed with all the musical stuff I wish I had spent the first half of my life playing with. Oh, and I spent 11 years as a tour guide on a ghost walk… but please don't let that put you off!
As this photo demonstrates, I can tie a bow tie properly, all by myself. Like, a real one.
I've lived here in beautiful York for 25 years so far, and been happily married for 18 of those. (The most recent 18, in case you were wondering.)