A beautiful day in Barmbyfield House, a converted barn complex in Barmby Moor, just outside York. They had a free run of the place to decorate and use it however they wanted, and during the week before the wedding there was an army of friends and family doing everything from setting tables and making wedding favours to painting wood and hanging paper lanterns in the trees! No detail was ignored and they did an amazing job.
We held the ceremony in the barn itself, beautifully lit by what seemed like hundreds of candles. Plenty of classic touches, with traditional vow wording, the bride processing in, one or two readings, and a guest book which the couple signed during the ceremony. For the wording we focused particularly on the importance of the moment and having everybody there to share it. It was a beautiful day and I was very sad to say goodbye!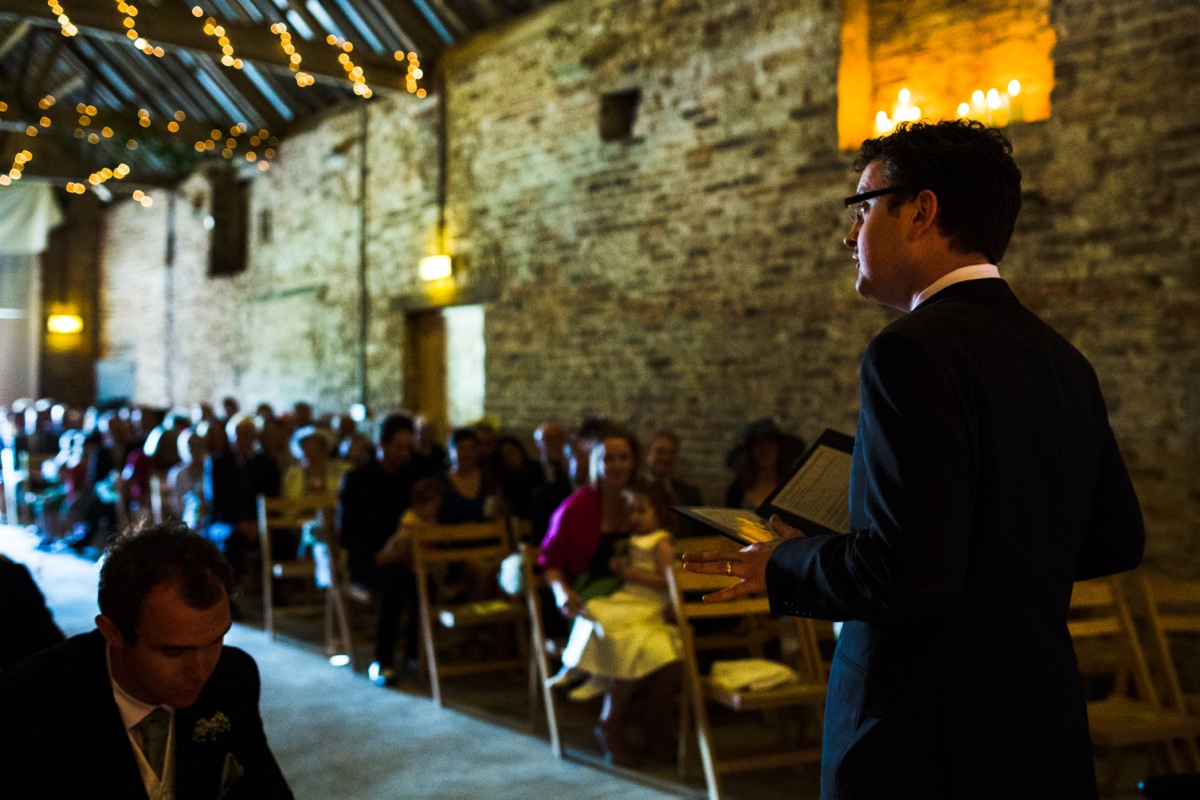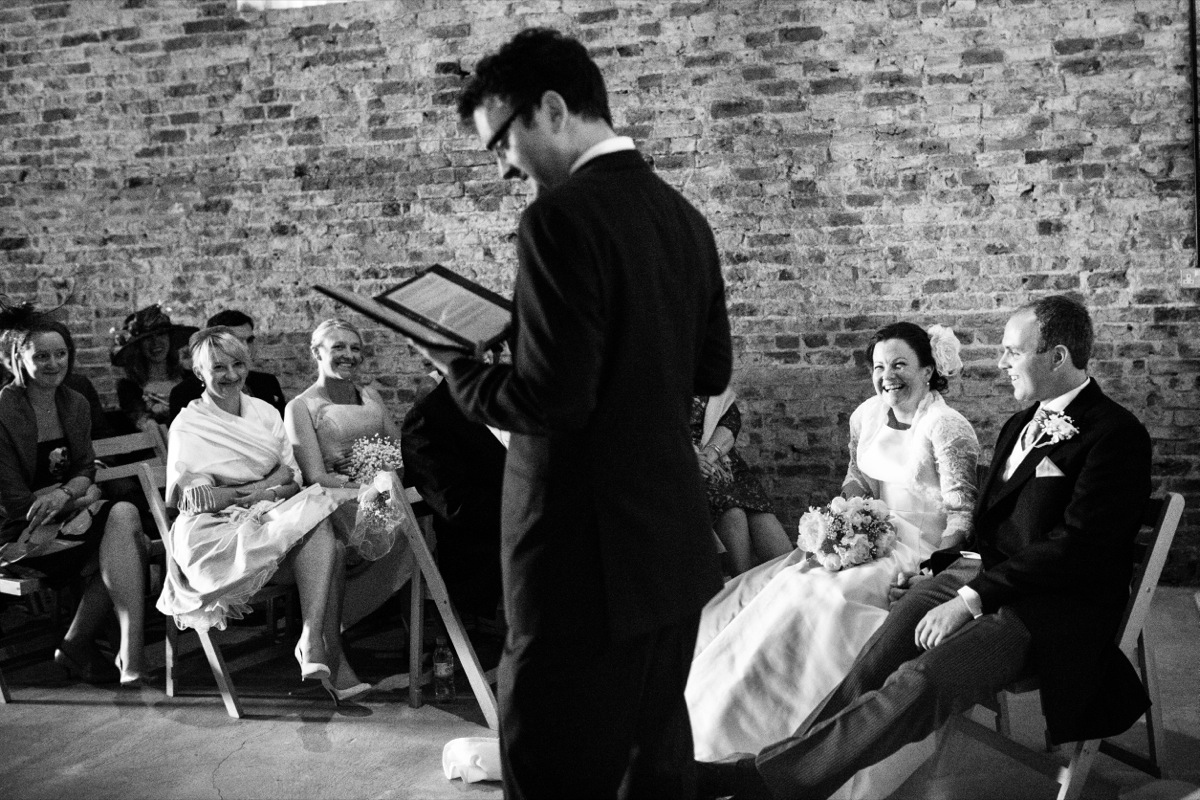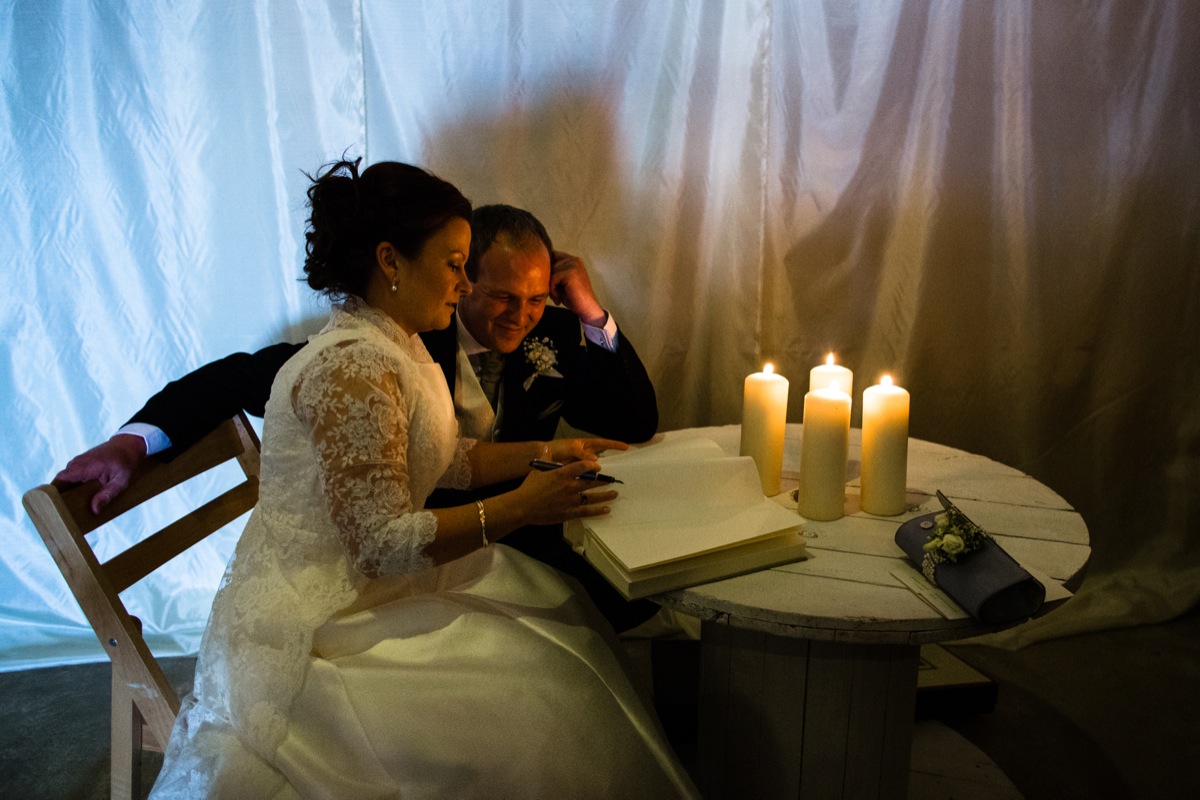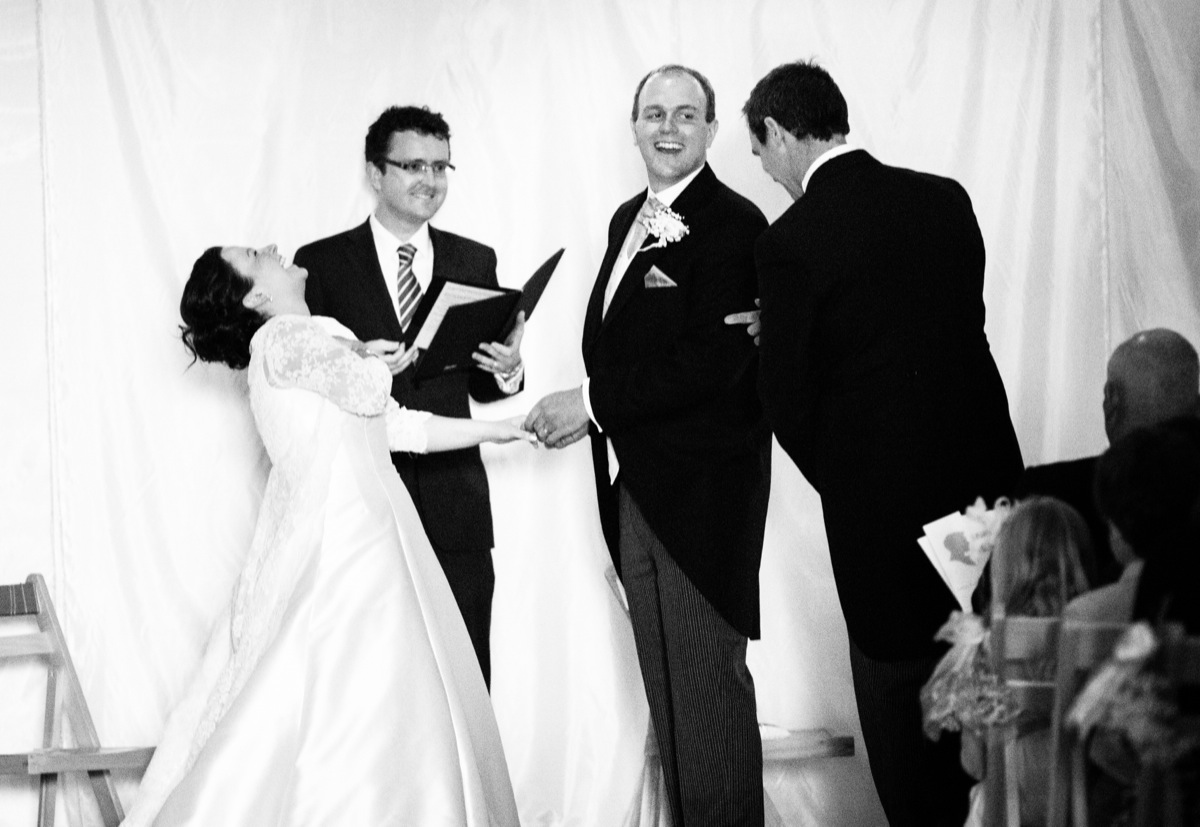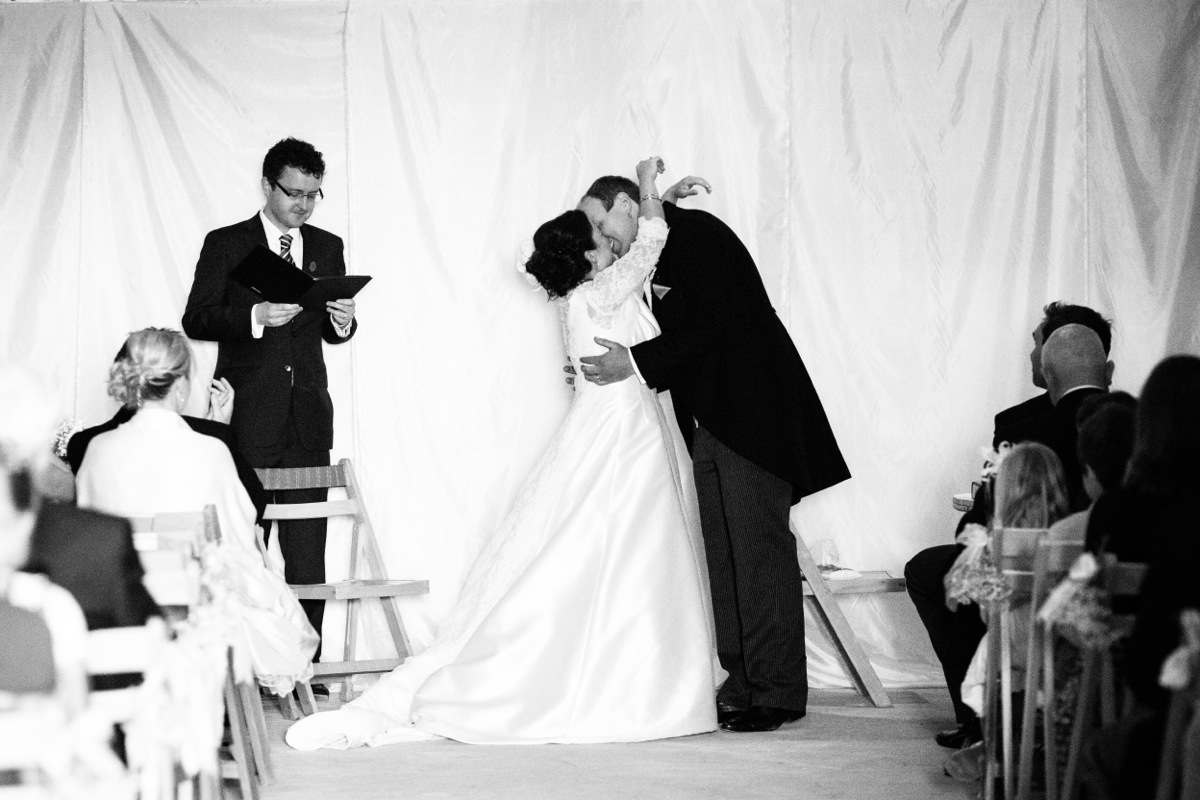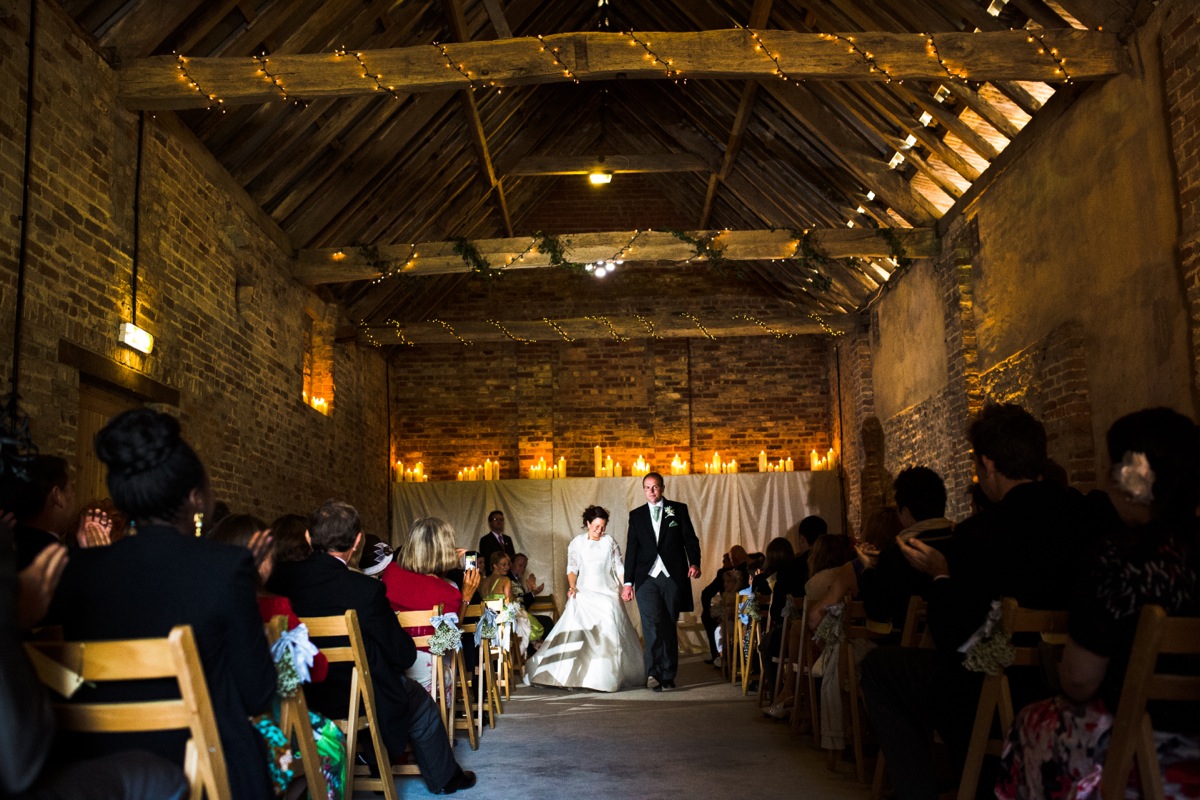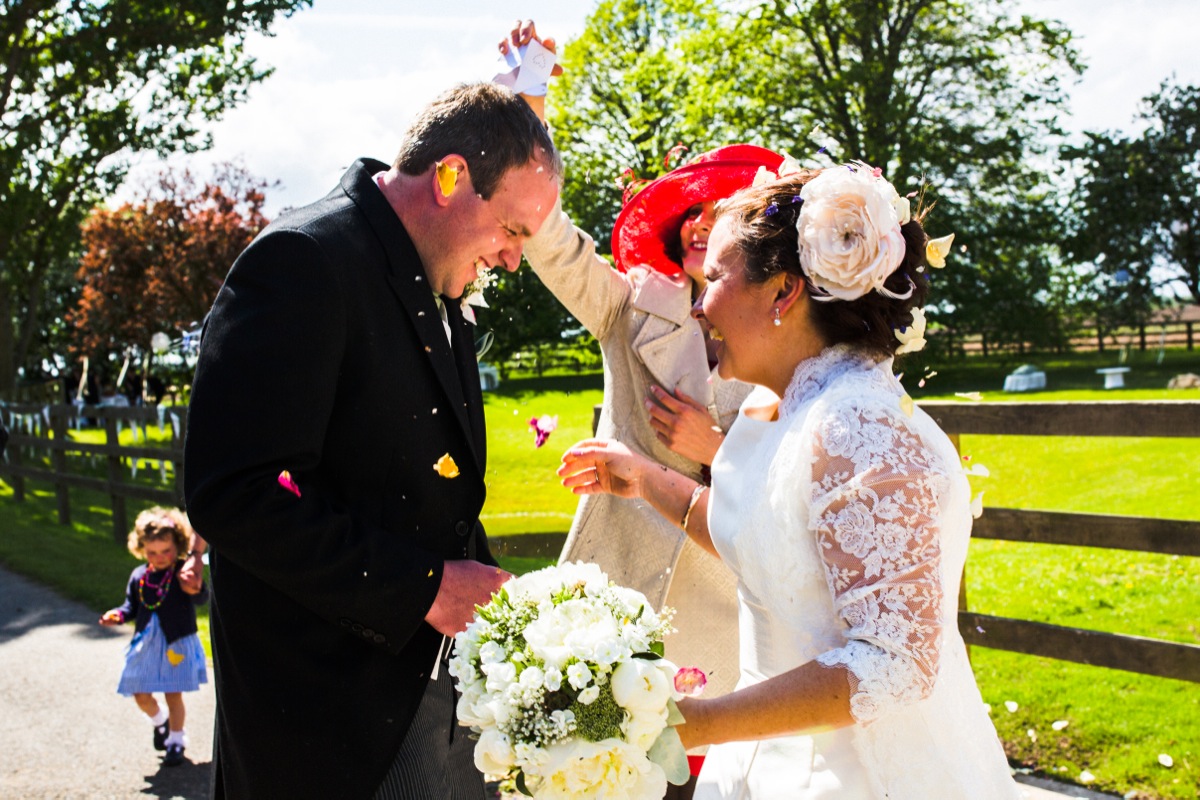 My thanks to Adam Riley for the photographs. You can read his take on the day, and see a lot more photographs, on his blog.