Claire and Tom's wedding was a first for me in a number of ways. It was held in the grounds of the house where the groom grew up—so we were not only surrounded by the places and memories that were so important to them both, but they also had complete control of the whole space. And with months of planning, building, planting, designing, making and generally leaving no detail unattended to, the whole day was as beautiful as it was fun, and a real honour to be a part of.
Another first was that the groom himself is a wedding photographer… so they know a thing or two about weddings, and the challenge was on to meet their expectations! It also meant the whole thing was photographed by people who know the bride and groom well, which made for a really friendly atmosphere all round. Dancing, celebration went on late into the night and lots of the guests camped in the field next door. All in all, an unforgettble day.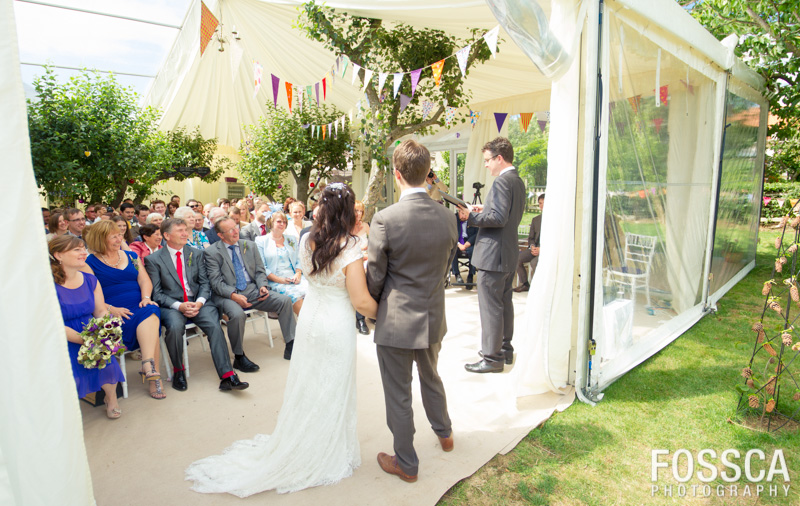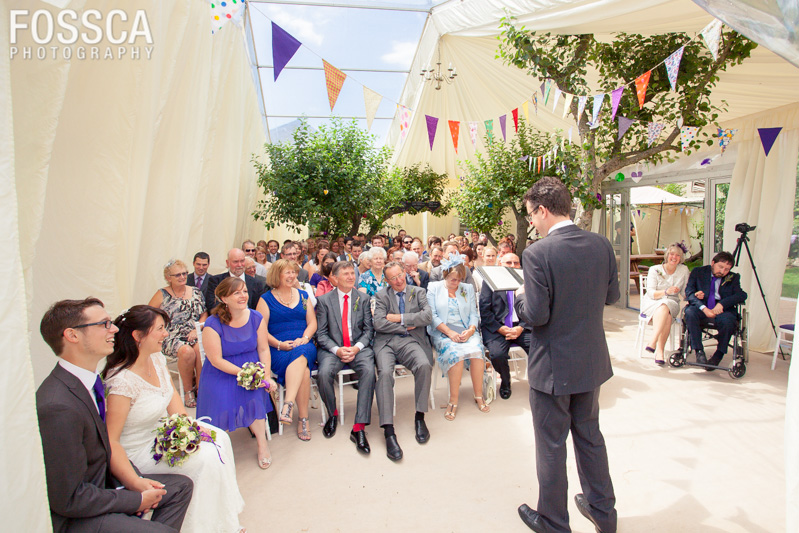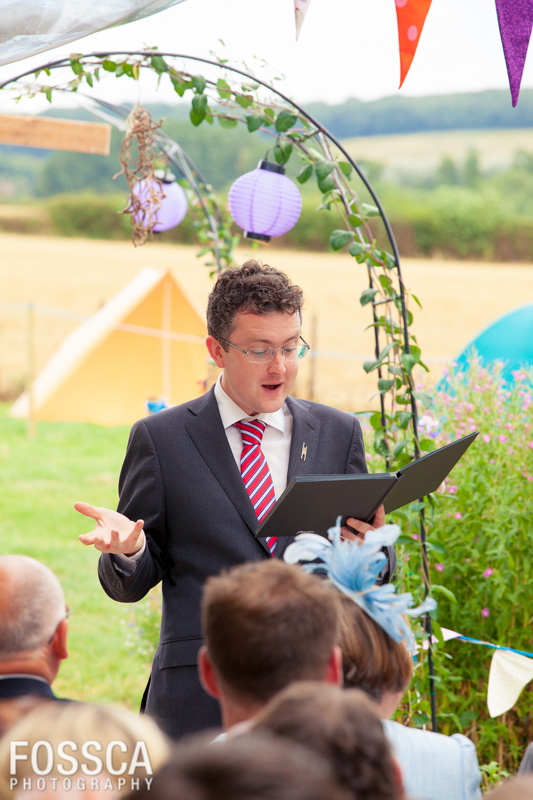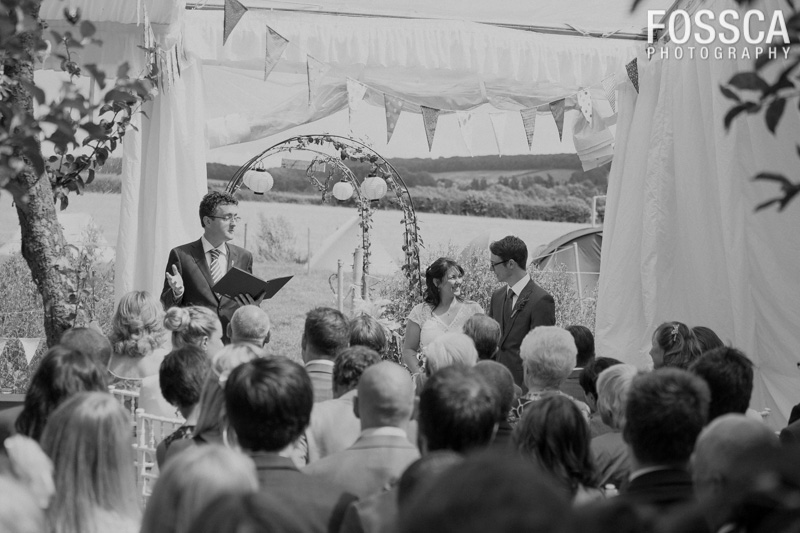 "We met with Ewan and knew instantly he was the celebrant for us. He was cheerful, professional, listened to our thoughts and seemed excited for us. He developed our ceremony over a month or so and produced an amazing piece of work which was perfect. He executed it so well with honesty and wit. Our day would have been nothing without Ewan and our guests loved it, many saying it was the best wedding they've ever been to."
My thanks, of course, to the groom and his colleagues at Fossca Photography for the photographs.