Jamie and Camila got married at Islington Mill, a former mill converted into an art space / bar / venue in Salford. It's a place that had been important in their lives and had a fantastic urban, industrial feel that made it a perfect place for a huge party. We held the ceremony in the courtyard outside, which they'd transformed with flowers, bunting and astroturf!
Their overall idea was simply to invite everybody into their life and share it with them. So, different parts of the day and different areas of the venue reflected different aspects of them, from the bride's origins in Brazil to the groom's life in the film and events industry. For them, the idea of their two families coming together, from different continents, was important too. We put together a ceremony that involved both of their mothers, reflected lots of different traditions together, and was all about joyfulness, creativity and getting the best out of life. A fabulous day.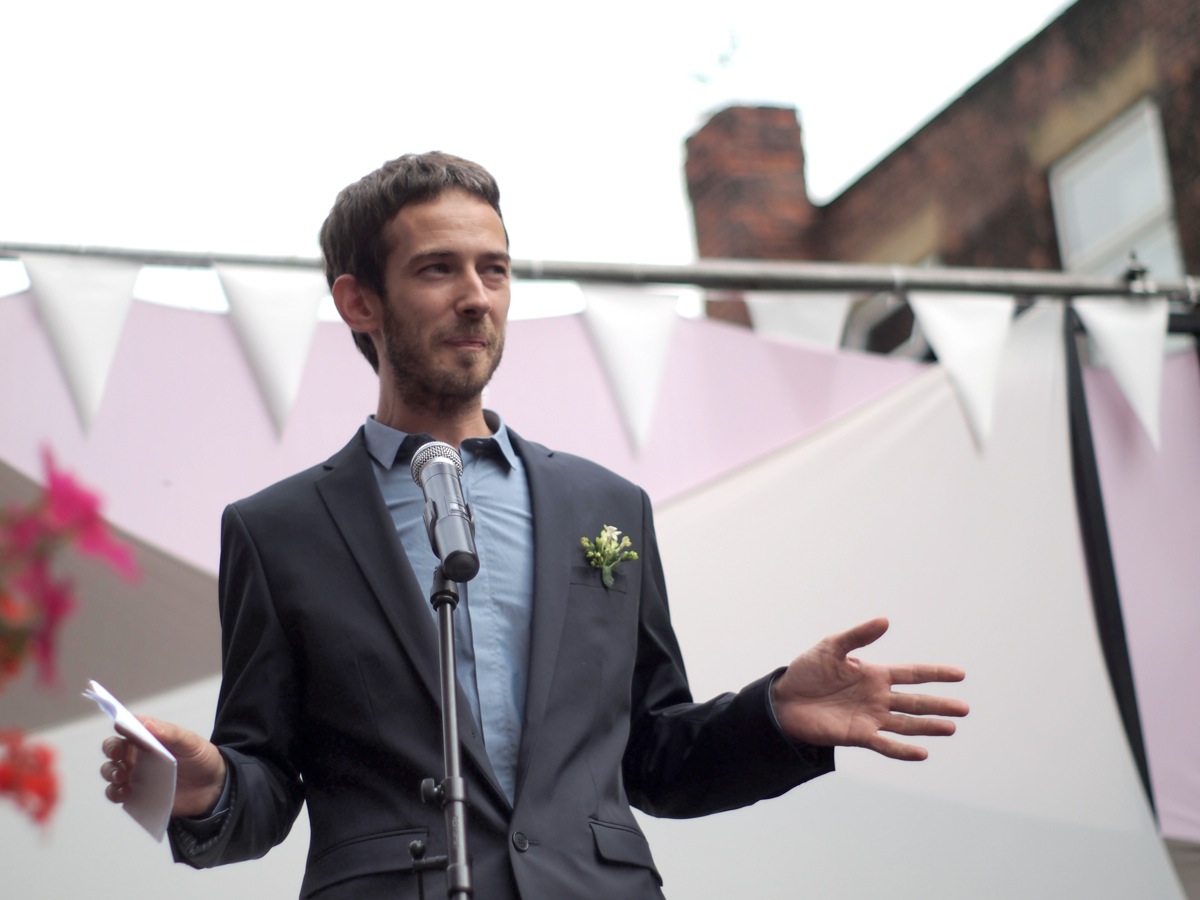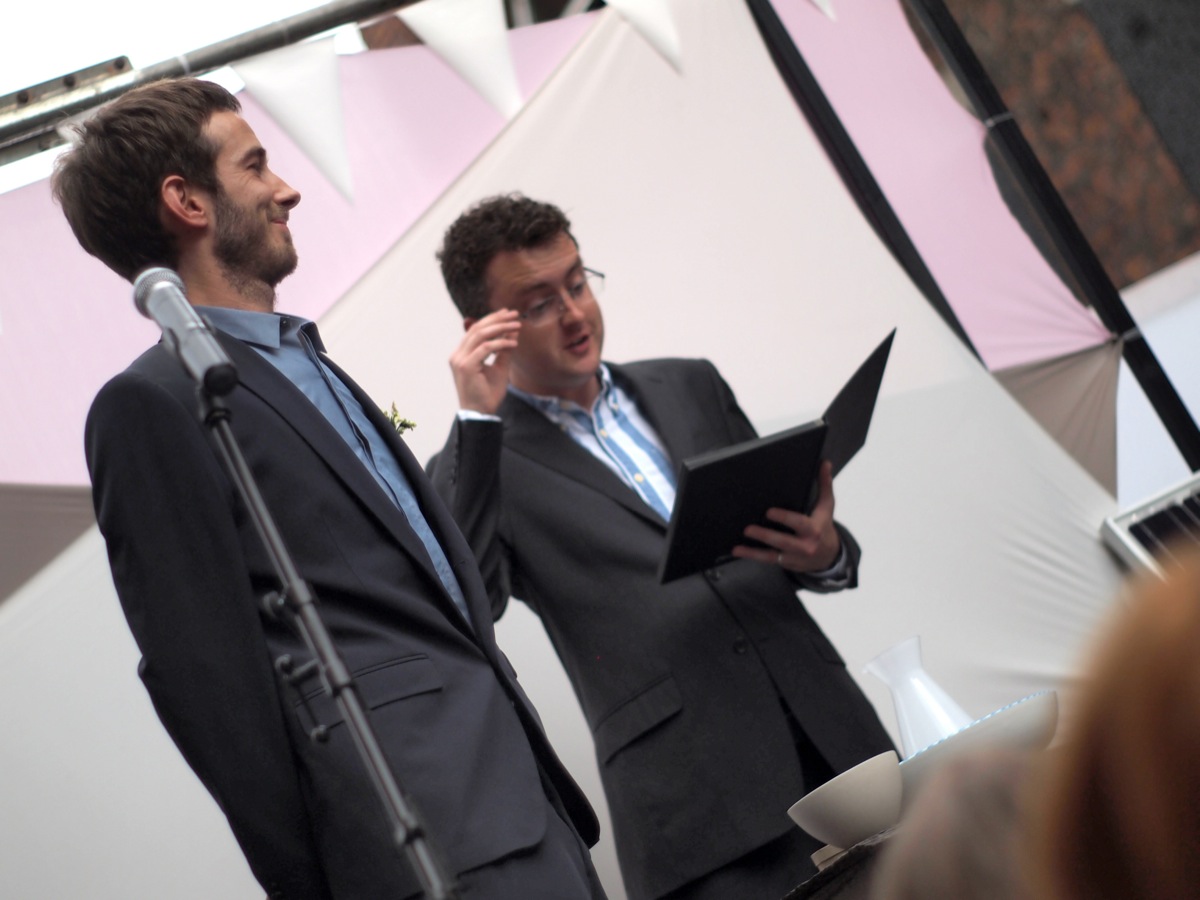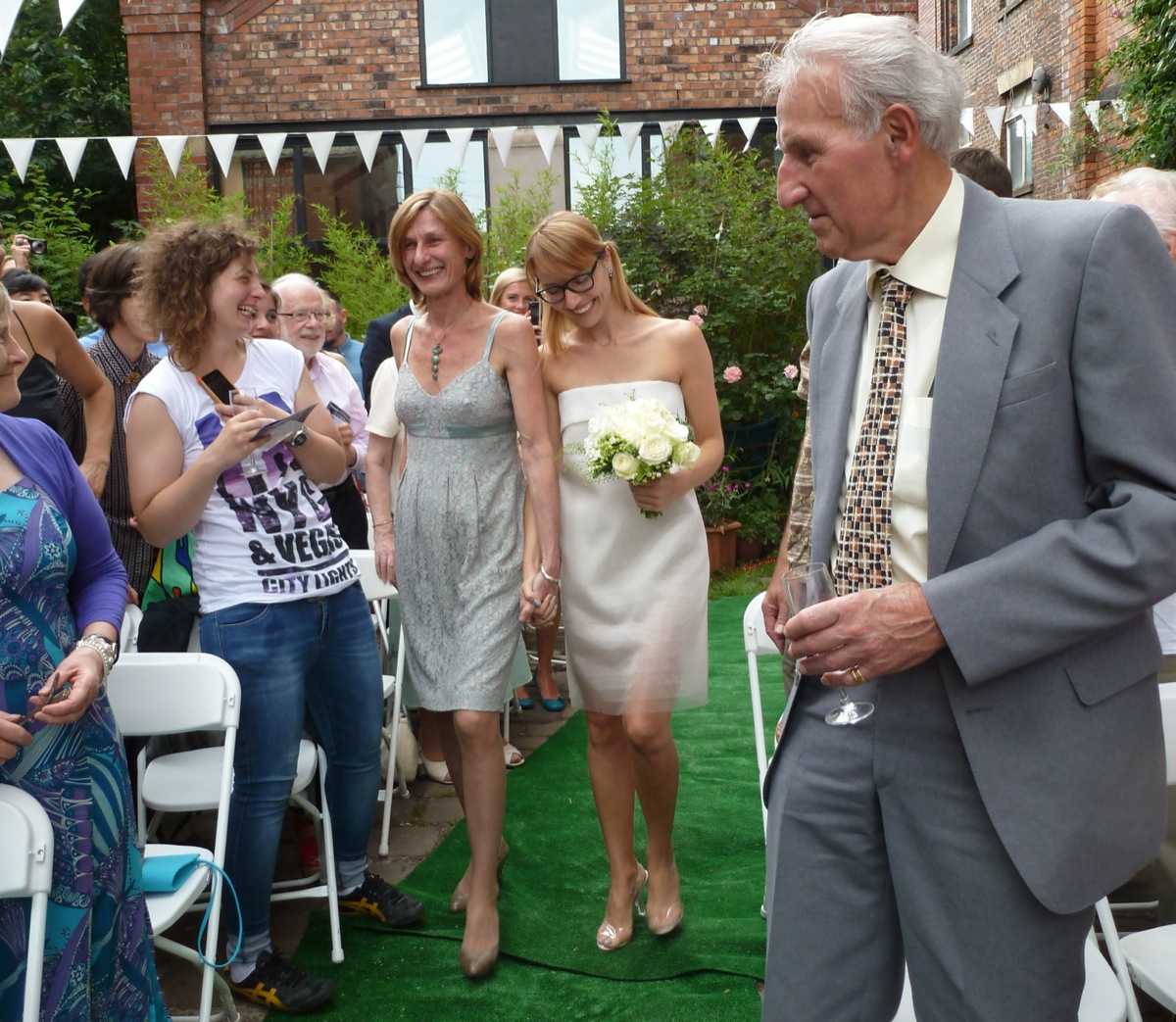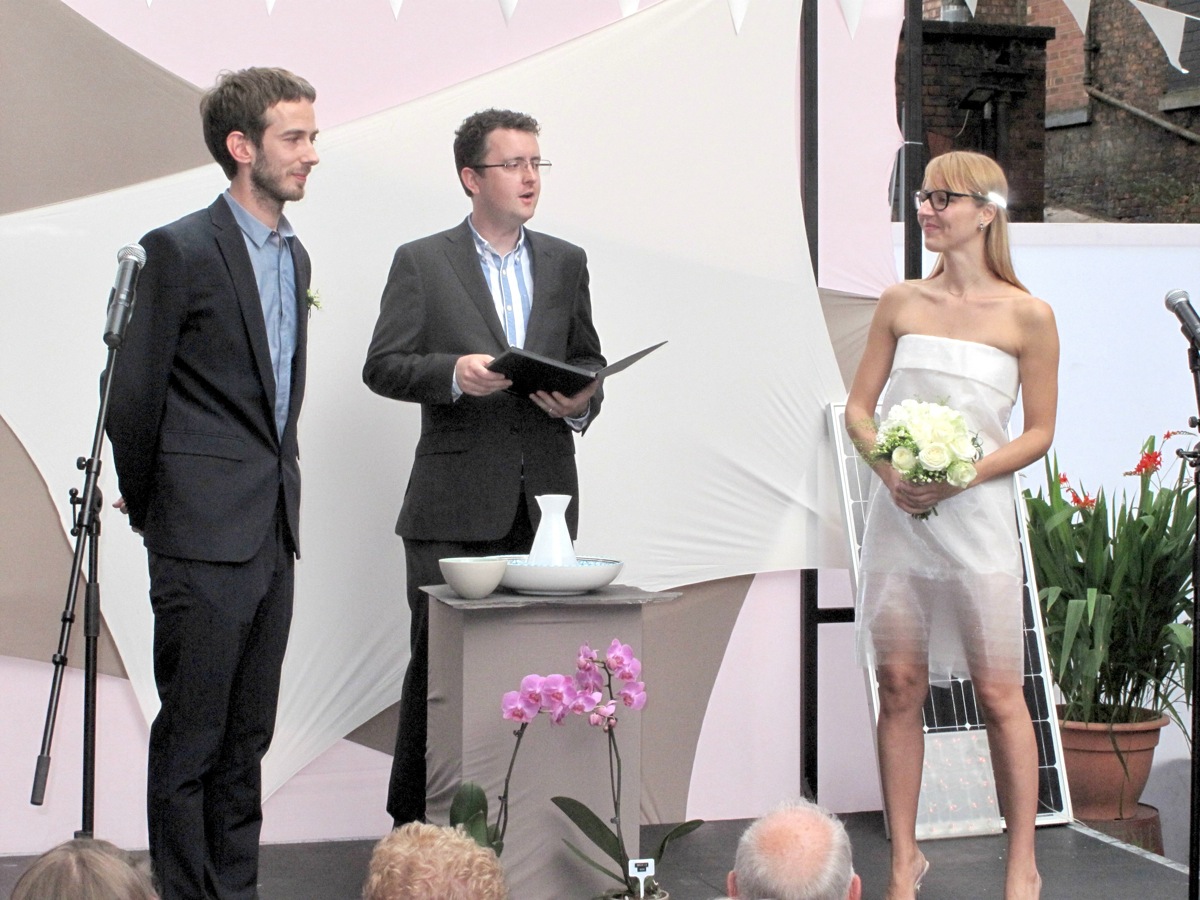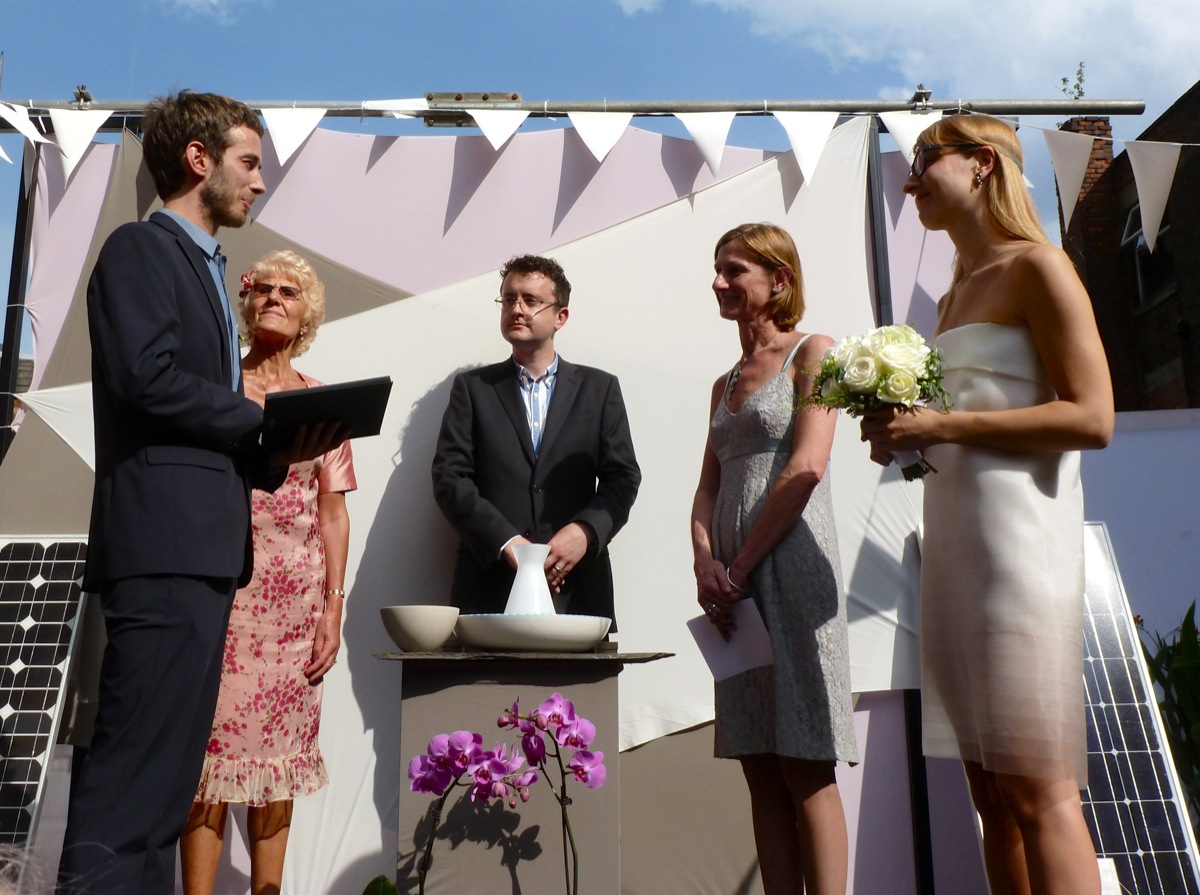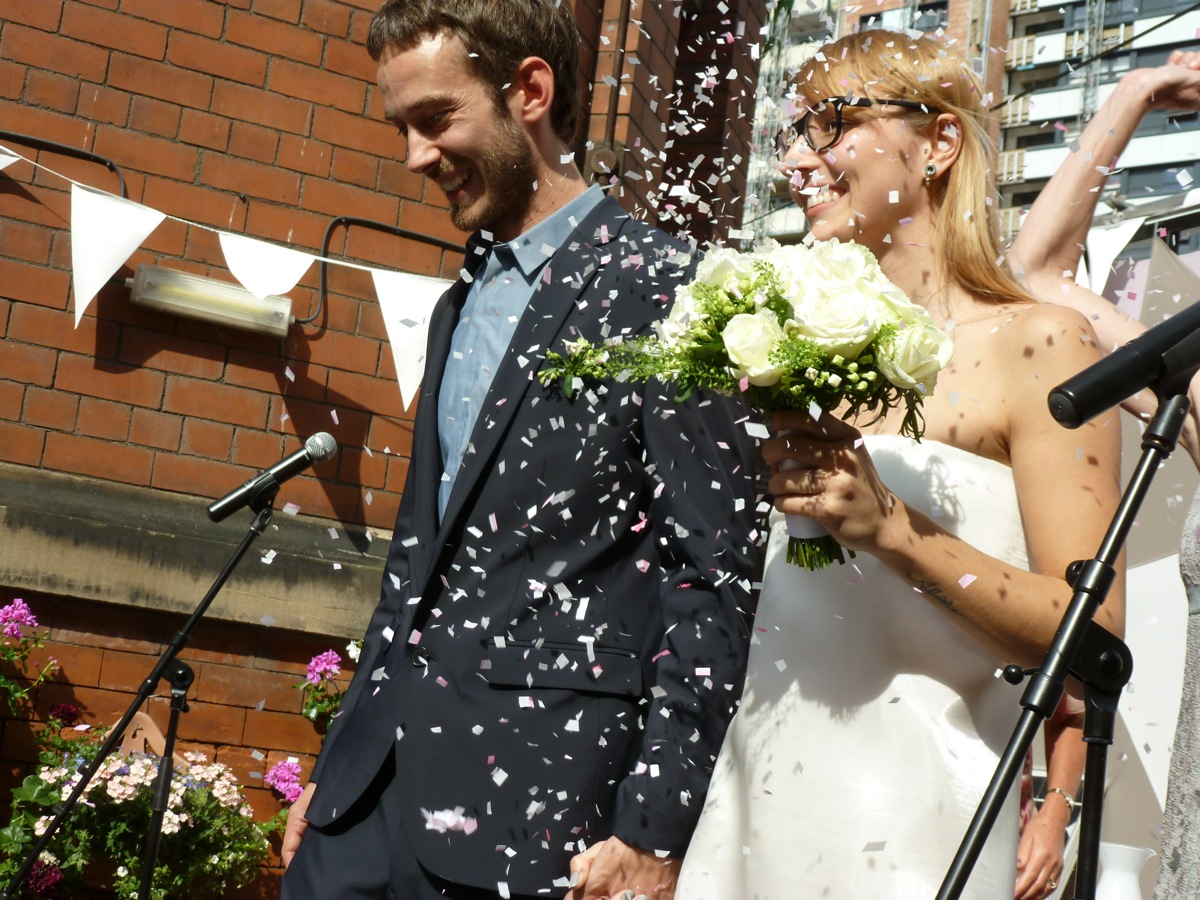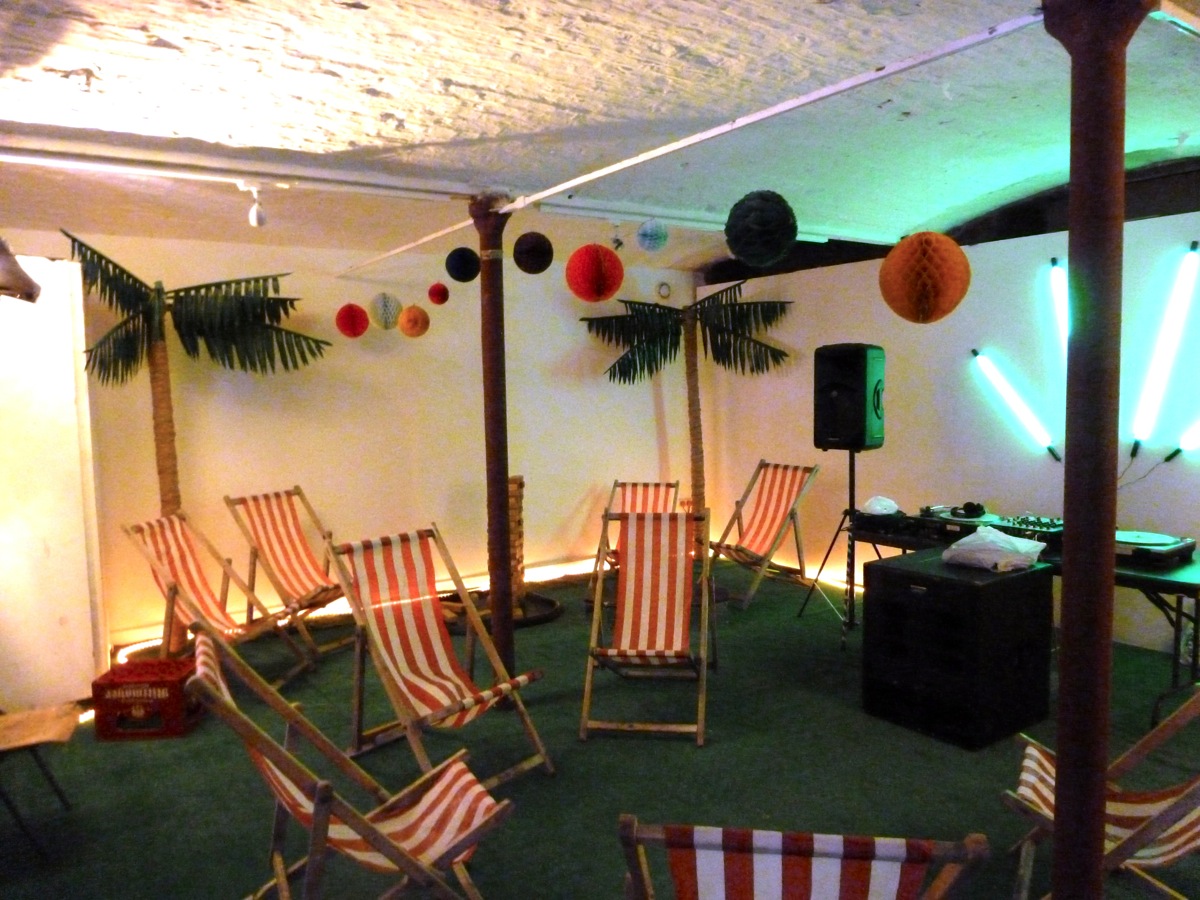 Meanwhile, the inside space had been converted into a Brazilian beach for the evening!
"Ewan was incredible! He created such a personal and relevant ceremony for us—some of our guests said it was the best wedding ceremony they had ever attended!"