Organising your non-religious wedding or partnership ceremony is a fairly painless and low-pressure process. I'm aware, though, that my role may be only a small part of the festivities you're organising. So, if you've got a lot to co-ordinate, get in touch as early as possible so we can get a date in the diary!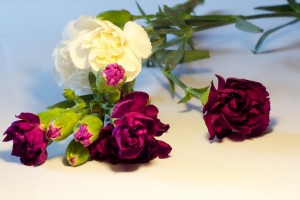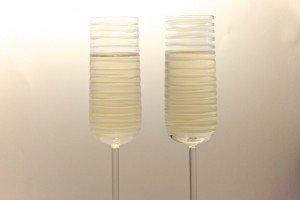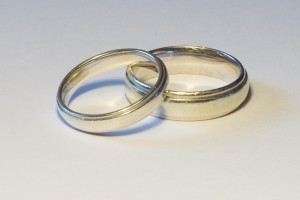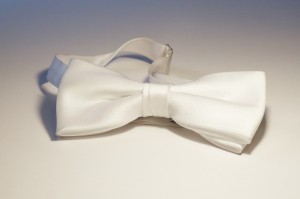 "Ewan did a wonderful job. He made the whole planning process so easy and fun and created a bespoke ceremony that suited us perfectly. He provided inspiration and ideas when we needed them, but was also equally happy to incorporate all our wishes and suggestions. Ewan is a lovely guy and an excellent celebrant and we're very glad we chose him to be part of our wedding . We can't recommend him highly enough!"
Generally speaking, here's what will usually happen.
1. You get in touch and say hello
By phone or email; either is fine. Tell me a bit about who you are and what you're thinking, and I'll tell you whatever you want to know about me. Within reason.
2. I send you some information
This will include a copy of Humanists UK's leaflet on wedding and partnership ceremonies. I'll also send you a copy of the information you're reading now, along with details about payment, logistics and so on—so you know exactly what's involved right from the start.
3. We meet up in person
You get to have a look at me and decide whether you'd like us to work together. It's an important decision—everyone looks for something a little different in a celebrant, even if they're not aware of it! I'll get to know you a little too, and write down some of the main details about the ceremony you're planning. That way, if you'd like to go ahead, we'll already have something to work from.
4. We book the date
If you'd like to go ahead, I'll put your wedding date in the diary. I ask for a deposit of £100 to secure a date (i.e. mark it as unavailable to any other couples who might approach me in the interim period).
5. I send you some more information to get you thinking
This will include anything you've asked for in terms of suggestions of readings, music, symbolic gestures and so on. If you'd like some more stuff to read, I'll also send you your own copy of Sharing the Future: A Practical Guide to Non-religious Wedding Ceremonies by Jane Wynne Wilson. Not to be confused with the similarly-titled leaflet in step 2, this contains sample ceremonies, snippets of wording, ideas for phrases, music, readings and gestures. Of course, you can use all, some or none at all of what's in there, but it's something you might want to have a look at for inspiration.
6. We keep in contact
to discuss what you'd like, and for me to get to know you better. We'll have a longer meeting in person, and/or exchange lots of emails, when I'll ask you lots of questions about yourselves, your interests, your lives and your plans. We'll also continue to talk about what elements you'd like in your ceremony: Readings? Music? Bridesmaids? Children? Roles for friends or family members? Processions? Actions, symbols or gestures? It's all up for discussion.
7. We agree on a detailed plan
I put together a big diagram of everything we'll do, from the music beforehand to the final exit, including every subject that will be talked about and when. Then we'll meet up and go through it all (or indeed look at it together by Skype etc), move things around, add, remove and fiddle until you're completely happy with the plan. This way, when you see my written-up draft, you'll already know what to expect.
8. I draft a ceremony according to your requests
Taking into account all the choices you've made, and adding my own ideas and experience whenever you've asked for it, I'll write a first draft of a ceremony for you to look at and send it by email.
9. Amendments, discussions, alterations and changes
We'll keep updating the ceremony script between us until you're completely happy with it. One of the big advantages of having a humanist wedding or civil partnership ceremony is that it's completely tailored to you—so be honest, and tell me any changes you'd like!
10. We meet at the venue to run through everything
Taking place a day or two before the ceremony itself, this is often referred to as a "rehearsal"—but actually it's more about checking everything is where we want it to be, going over practical details about who will stand where, checking for electricity, seating, shelter, and so on. If you have other people playing a part, it'd be great if they could come along too so everybody's happy that they know what to do. We won't run through the whole ceremony as it's important for it to feel special on the day; however, now is the time to practise or check anything you're nervous about.
Ideally, I'll take the remaining payment from you at this stage too—because, let's face it, there's no surer way to ruin a beautiful day than having to deal with financial stuff.
11. Your ceremony takes place
and we're all delighted!
12. I give you a copy of the ceremony script
Different from the script we'll have been working from, this will be specifically designed and beautifully printed for you to keep. (I'm a designer too, remember…) If you chose to sign a commemorative certificate during your ceremony—not an official document, but often a lovely memento as well as a meaningful gesture to share during the proceedings—you'll receive this too.
13. We say goodbye
leaving you to enjoy the rest of your day and ride off into the sunset together, before telling all your friends and family what a great time you had! You live happily ever after… and I fill in some paperwork.
Normally, that's the way things progress. The whole process can often easily be fitted into a period of a couple of months; equally, though, it's frequently six months, a year or more. This means we can pin down a date early on and have some initial conversations, then you can get on with organising the rest of your wedding safe in the knowledge that I've got the ceremony under control. We might even wait until nearer to the date before you start reviewing the ceremony, just so you're not sick of the whole thing by the time the day comes! But as with most other aspects of a ceremony, it's all up for discussion and alteration.
It won't be a stressful process. My aim is always that, when your wedding is over, you will look back on this preparation as a positive and enjoyable part of the whole thing.
(and yes, there were 13 points on the list. Superstitions hold no fear for humanists!)