Andy and Lea's wedding was in the stunning Oulton Hall in West Yorkshire, a wonderful mansion with beautiful gardens and big open fires. Perfect for a wedding in November. We had a lot of different traditions represented, with readings ranging from Corinthians to Winnie the Pooh! Their life is one full of laughter, and accordingly the ceremony had plenty of funny stories in it. But as we moved to the more poignant parts there were plenty of tears flowing too.
A great time was had by all, and I met two lovely families and even shared a glass of champagne with them the day before the wedding!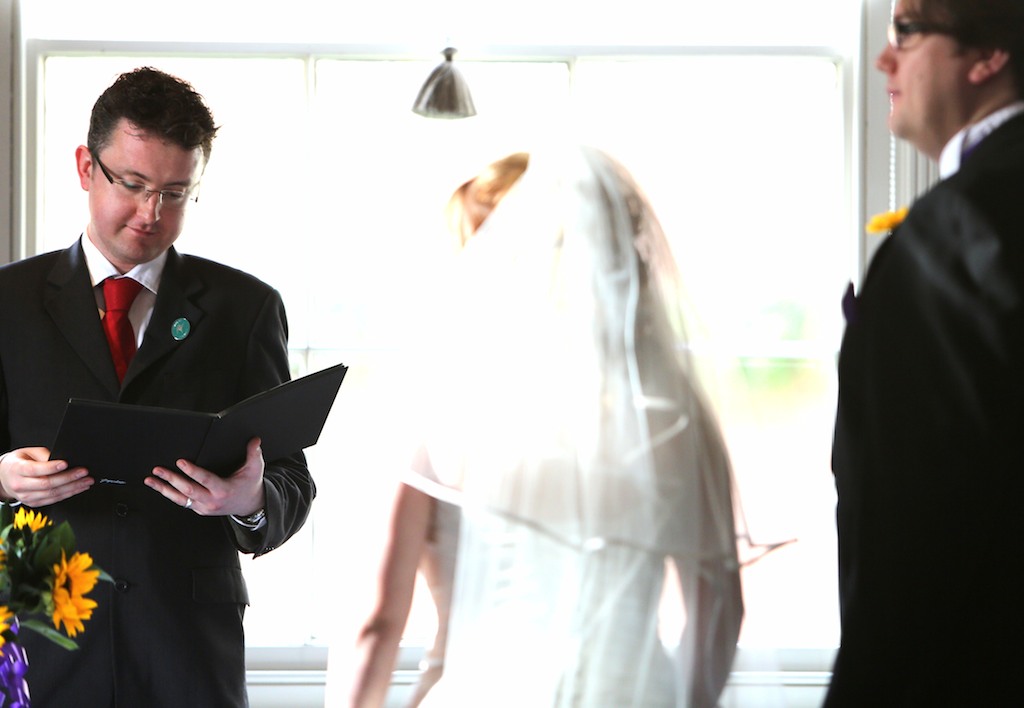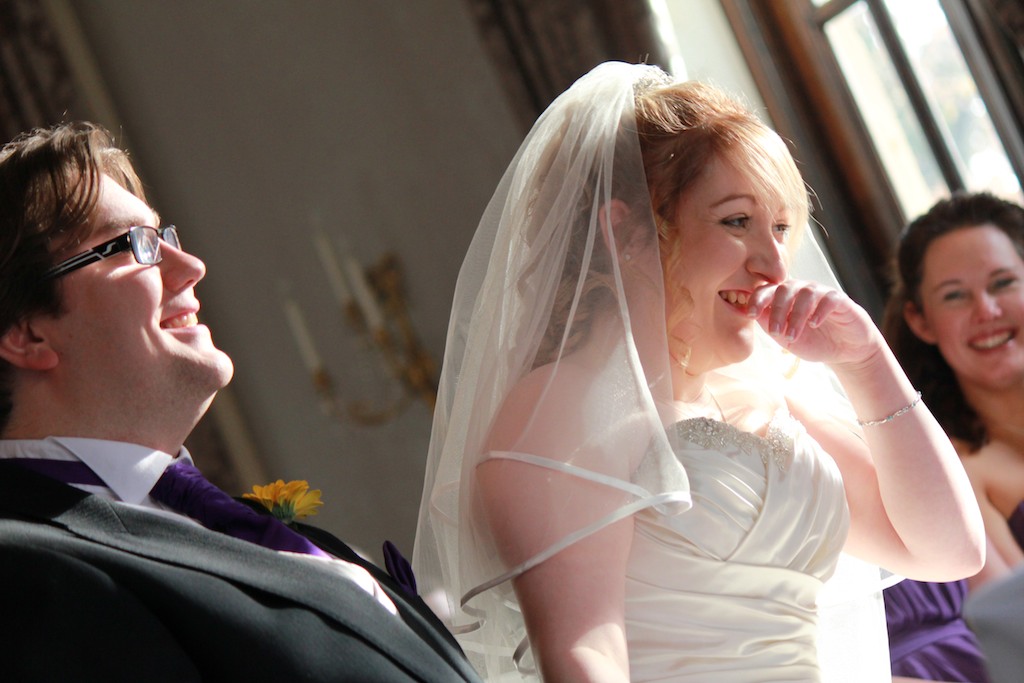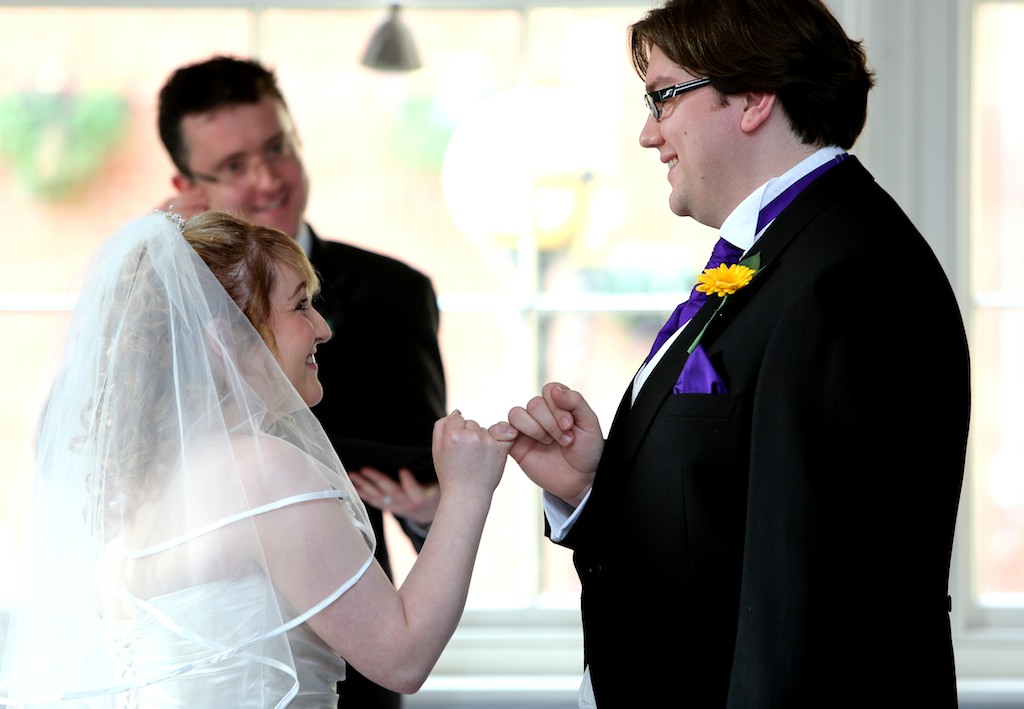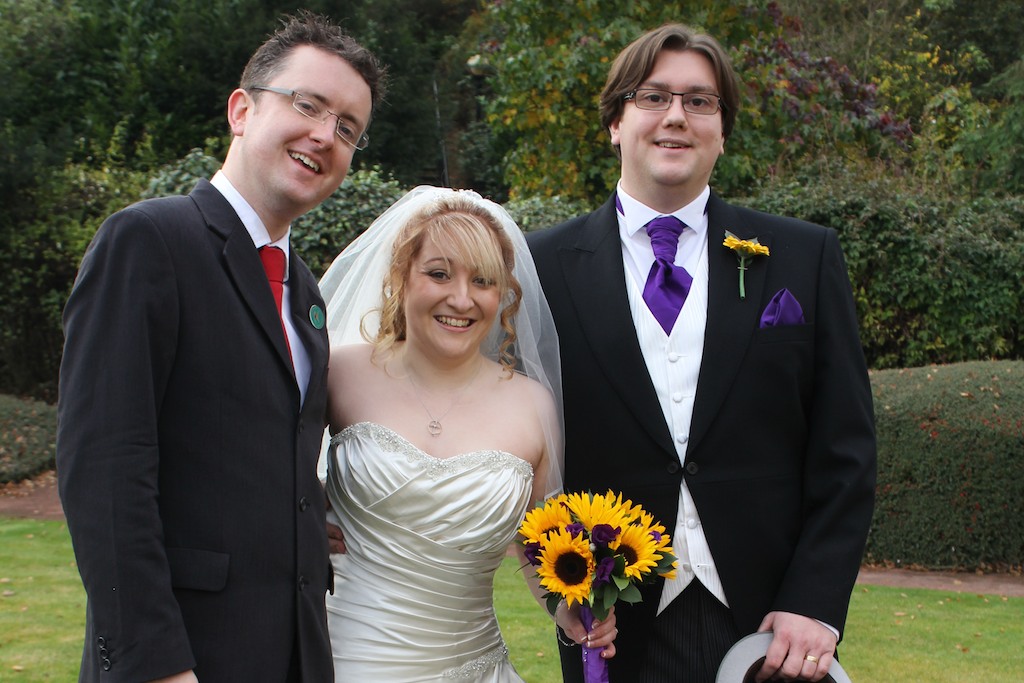 "We just wanted to say a massive thank you for not only stepping in at the last minute and saving our wedding, but also for making it the most perfect ceremony EVER! THANK YOU!"
My thanks Andy and Lea for sharing their wedding photos with me, and to Elspeth Moore for the photography.