Bespoke Ceremonies –

Your day, celebrated your way.
Personal, non-religious wedding, funeral & naming ceremonies in Leeds, Scarborough and the surrounding Yorkshire area.
If you're looking for a down to earth celebrant, with a wealth of experience and nine years of positive client feedback, the service I offer might be just what you're looking for.
I work closely with each of my clients, to create ceremonies that mark important life events –

happy or sad – in a way that's authentic, personal, meaningful and inclusive.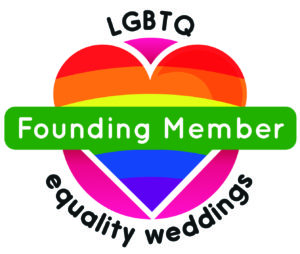 Proud to be an offical partner and recommended celebrant of:  

Proud to be recommended celebrant of: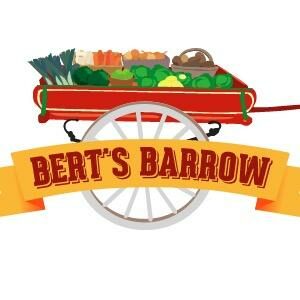 QUALITY ASSURANCE:
I'm trained, accredited and insured by © Humanists UK 2017, as part of their HUMANIST CEREMONIES™ network.
This guarantees that you will get the quality services of a professional, who's undertaken a rigorous training and assessment programme; is required to participate in regular CPD activities every year and is observed conducting each of their ceremony types, once every three years, by a colleague.
In addition it means I'm part of a local network of colleagues, who support each other and step in if things take a turn for the unexpected!
I also choose to limit the number of ceremonies I do each year; I'm much more interested in quality, than I am in quantity!
LOVE WHAT YOU DO & SO DO IT WELL:
I LOVE my work as a Celebrant – it's a privilege to offer people the opportunity to mark important occasions and milestones in their lives, in exactly the manner and style they wish.
MORE INFO:
For an insight into what you can expect if you choose me as your celebrant, please have a look at the information on my WEDDING , NAMING and Funerals pages, where you'll also find lots of feedback and photos from previous clients – it'll give you a real flavour of what I do.
You can find pricing information HERE.

My services go beyond Weddings, Funerals and Naming ceremonies for children and include – but are not limited to – writing scripts for and leading on all your milestone celebrations; for example renewal of vows, adoption ceremonies, blending of families, trans & non-binary re-naming ceremonies, coming of age, milestone birthdays, recovery from ill health.



EQUALITY & INCLUSION:
Equality and inclusion are a total no brainer for me.
I welcome enquiries from everyone who's of age! Your sexuality, gender identity, race, ethnicity, disability, cultural or religious heritage should not be a barrier to you marking an important event in exactly the way you want to.

My aim is always to treat people as I would like to be treated – with respect.  I read, listen, discuss and constantly reflect in order to expand my knowledge, reflect on my priviledge and increase my understanding of different lived experiences, in order to improve my service to people.  
I continually work to be a better ally.
I'm proud to be a founding member of  www.lgbtqequalityweddings.com supporting their #YouDontNeedToAskHere campaign.

I'm also very pleased to be an alumni of the Trans Ally Training provided by Stonewall; supporting their #comeoutfortransequality campaign and their work towards acceptance without exception.
GET IN TOUCH:
If this sounds like what you're looking for in a celebrant, get in touch in any of the usual ways: telephone, email and text with any initial enquiries.
I look forward to meeting you.
Christine Berrisford 

(she/her)



https://www.instagram.com/humanistceremoniesleeds                                         
Skype: christineberrisford1
"If Carlsberg made Celebrants"!!! N & M Spring 2018