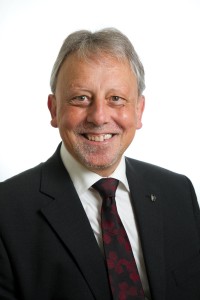 A celebrant accredited by Humanists UK, I conduct Humanist and non-religious funerals in Christchurch, the New Forest, Romsey, Southampton, south Hampshire, east Dorset, Salisbury and beyond.
As a Humanist I believe we have one life; and should endeavour to live that life well.  Nevertheless, I recognise that, like me, you may have just as strong a desire for 'ritual' in funerals as Christians and other believers.  This was one of the main reasons that attracted me to become a celebrant.  Humanist ceremonies provide such ritual without God, without dogma and without the routine, impersonal words.
Every funeral ceremony I prepare is different, each one is unique to the loved one who has died.   I work with you to craft a ceremony that captures and reflects the distinctive qualities of your loved one, as you celebrate their life.
With more than 40 years' experience as a trainer and business advisor, I have the listening, writing and public-speaking skills to compose and present unique ceremonies.
I am part of a local group of colleagues who support each other and are able to provide a reliable and professional service.  Between us we can ensure there is always a Humanist celebrant available to conduct ceremonies for families in this area.  You can find links to some of them on the right…
"I have learned many things, and one of the most valuable has been that what some people call Christian values are in fact human values, and it is a mistake to think that religion and morality are synonymous and that atheists and agnostics are somehow less moral than believers." Ludovic Kennedy