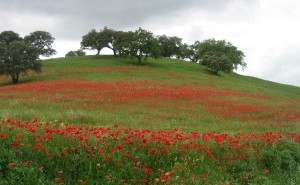 A Humanist funeral or memorial ceremony is unique and personal.  It is an honouring and celebration of a life and personality.
Having spent time with you to discuss the kind of ceremony you want, I will then work with you as a family to prepare a warm and personal occasion that has, at its heart, a tribute that celebrates the life of your loved one; describes their personality and achievements and the kind of person they were. On the day itself I will give you a commemorative, presentation transcript that captures and records the entire ceremony.
Although each ceremony I prepare is unique, most will have a few introductory words about life and death before the tribute is delivered.  This will be interspersed with readings and poems as well as music, which you can choose or I can advise on.  Most ceremonies have a period of quiet reflection followed by the committal or burial; and will almost always conclude with some inspiring and heartening words.
We are all subject to natural law and to chance, but our humanity gives us the power to stand over and against them.  We have a measure of understanding and so we gain some control over the course of our lives.  We share our thoughts and our feelings, and so we support each other.  Through our living and our loving we create the value of the world.
If you decide to use me for your ceremony you will need to inform your Funeral Director of your choice.  Alternatively, you can organise an independent funeral, perhaps using the advice of the Natural Death Centre (see link on the side-bar).  Either way, we will arrange a meeting to talk about the ceremony and for me to understand and reflect the distinctive qualities of your loved one, in order to write and deliver a personal, meaningful and ultimately uplifting celebration of their life.
Click on the tabs at the top to read more about my funerals and why Humanist ceremonies are different…
"Live life so completely that when death comes to you like a thief in the night, there will be nothing left for him to steal."   Kahlil Gibran